ReMix:

Tetris "Tetris Plays You!"
Help us take OCR to the next level by supporting us on

Download MP3
5,120,090 bytes, 3:12, 210kbps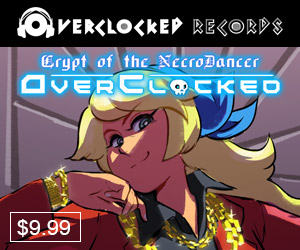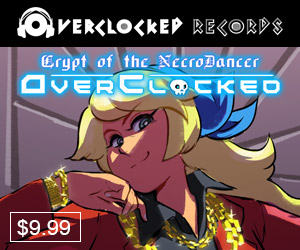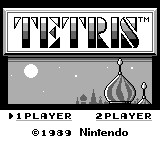 HAPPY BIRTHDAY TO ZIRCON, one of the primary architects behind what I would definitely call the standout arrangement from April 1st's VocalClocked ReMix "experiment" - a vocal (duh) mega-collab Russian folk tag-team bit of musical theater, with each Tetris block personified by a different vocalist. Genius? Who can say... but a hell of a lot of fun, and ridiculously well-executed. It's one thing to HAVE this idea, and it's quite another to be able to actually realize it, which required solid, concise comedic lyrics & heartfelt performances all around. We had this queued up for eventual site release at some point, and today seems like the perfect day; Birthday-Tsar Aversa writes:
"As you might expect, this remix has a fun story behind it. The weekend before this year's April 1st event, staff had decided that the theme would be "vocal remixes." Jill and I were hanging out with Palpable and diotrans at our house and brainstorming silly remix ideas; diotrans mentioned Tetris, and she improvised what became Palpable's first line of the song ("I am the square, you can put me anywhere") in the same doofy voice you hear in the remix, which got us all laughing. We pretty quickly decided to roll with it; Jill, Vinnie, and Amy worked on lyrics while I started production. At first, I was thinking it would be funny to make the instrumental intentionally bad, but I was convinced otherwise (for the better) and opted to do something in a traditional Russian or East European style instead.

By the end of the night, we had a sizable chunk of the lyrics and a basic production sketch. The lyrical idea was to have each block represented by a unique voice and personality, but with the common theme of trying to escape the endless deluge of blocks. The square block is easy to please, because he can go almost anywhere. The T can be twisted and rotated to fit in many spots, hence the sultry pop girl persona. The Z block (and his brother) is "that guy" who never fits in and ruins your party. For the L block, we thought a self-important attitude would suit the L's ability to clear at least a couple lines. Jill really took that one over the top with her French accent, so I made sure to make her section sound appropriately like cliché French tango music. Lastly, the I (pole) block is the tallest and most important piece of all, so he gets his own solo as the savior of the group.

Production-wise, the whole song took about 9 hours from start to finish. Jill and I got to record our vocals in our new custom recording room (which Palpable + diotrans helped finish!), while the rest of the singers recorded with their own setups individually. Jill handled vocal edits, comping, tuning and tweaking, and I mixed everything together in the end. The end result is absolutely over-the-top, and definitely not meant to be taken seriously, but we're all really proud of how it turned out and hope it will put a smile on your face. This won't be the last time you hear from Block Party!"
A promise... or a threat?? I'd lean towards the former, since Andy made the right call to avoid going the travesty route and instead took the music production rather seriously - even if the libretto is not. Particularly excellent inclusion of tuba to go with Andy's really-rather-impressive low-end Russian-accent vocal contribution. The tone Palpable starts the whole thing off with is so goofy that I was actually thinking this could be an AMAZING bit of children's music, but then Amy's auto-tuned femme fatale pop vocal has more risque euphemisms than a Lady Gaga track, Stevo conjures up some Homestar Runner action, and Jill plays the part of a narcissistic French belle to the hilt. Bottom line is that both the lyrics & performances completely sell the different personalities, and the intent was straightforward & makes complete sense, PLUS the actual arrangement AND production are rock solid. That magical, rare combination of qualities elevated this track from a funny idea into something of a classic, in my mind. Glad to be officially posting it on OCR, congrats to the members of Block Party for truly making something special + lasting, and happy birthday to Andy!