ReMix:

Nier "Ancient Dreams"
Help us take OCR to the next level by supporting us on

Download MP3
9,000,266 bytes, 6:12, 192kbps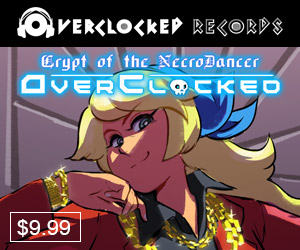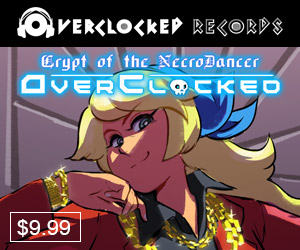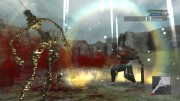 Our first mix of Nier (with some Z64 'Gerudo' thrown in) is a gorgeous hip-hop/chillout vocal arrangement with Latin components from Dj Mystix, w/ beautiful singing from Sabrina Valenzuela. The "invented language" lyrics & striking beauty remind me of Kate's amazing Xenogears ReMix, but the rest is pure Mystix, as he again works his "compositional mashup" style by using an Ocarina of Time classic as an instrumental break. Mansoor writes:
"This is my first ever track featuring vocals. "Song of the Ancients" cannot be remixed without those beautiful vocals. Sabrina has provided her amazing voice for this track. Since it is Sabi's first submission to OCR, I didn't want to take any risks and chose a style I'm most comfortable with (Chillout). The track has been converted to 4/4 and "Gerudo Valley" blends in between vocal breaks. The intro and ending is original writing because the source didn't have any of those (and I hate fade-out endings). As for the structure of the song, I have tried to experiment a bit (it was necessary because I wanted to fit in most of Gerudo Valley in it). We hope you enjoy the song :D"
Sabrina adds:
"It was a great experience working with Dj Mystix on this track. I love the dreamy and atmospheric vibe he created with this arrangement. Recording the vocals for this track, was an enjoyable and welcome challenge due to the invented language and alternative pronunciation. We both very much hope that you all enjoy listening and thank you for your time."
So I'm already a big fan of Mystix' approach to ReMixes, AND his song choice... and this mix has only increased my appreciation. Sabrina's smooth vocals are a perfect fit for the arrangement, which blends chill/hip-hop components with both Latin and Middle Eastern flavors for a truly enjoyable, 6+ minute, utterly transporting experience. 'Gerudo' fits right in - I could imagine Zelda or SE/Nier fans on either side fretting about the franchise cross-polination, but from a musical perspective it makes complete sense. That's what Mansoor seems to have a real gift for - figuring out which melodic/harmonic components to use, where, and how the puzzle pieces can all fit together to form something at once both familiar and new. I'm very specifically also reminded of another arranger-vocalist collab, N-Joy & Simona's epic Stormlord ReMix, which is a personal favorite. OA offers:
"Arrangement was understated, but generally effective, with some nice percussion and subtle bass fills, and the vocals were excellent. I think the bonus here is the the backing track does just enough to be interesting but stays out of the way of the vocals, and focuses on strengthening them."
Agreed. Excellent, creative, and fresh mix from Dj Mystix, which pairs his already-apparent talent for chill/downbeat tracks that intertwine multiple game themes with Sabrina's emotive vocals; highly recommended.