ReMix:

Mega Man II "The Will of the Forest"
Help us take OCR to the next level by supporting us on

Download MP3
4,673,226 bytes, 3:12, 192kbps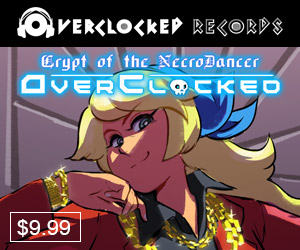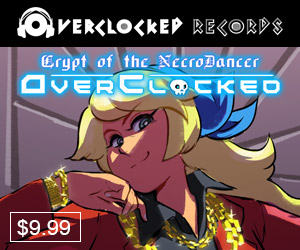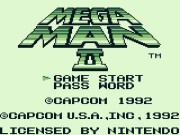 OUR FIRST MEGA MAN 2 REMIX... EVER!!!

Okay, that's a little misleading, but this *IS* our first arrangement of Mega Man II (note the Roman numeral) for the Game Boy, courtesy newcomer Luke Keever:
"This was originally a song I did maybe a year and a half ago for a compilation album that Jakesnke17 was doing on another website. I always have enjoyed the arrangement itself and wanted to sub it to OCR, but I've never really found it ready for the site up until now. I've always touched up the song bit by bit over the past year, and decided I could give a submission a shot. As for why I chose this specific song, I simply find this to be an unappreciated soundtrack in general, and this is one of the songs on the soundtrack that stuck out to me most."
There are a bunch of under-appreciated handheld soundtracks out there, starting with the Game Boy all the way up until the 3DS/Vita, so it's always good to see portables getting more love. After a brief chip intro, meaty rhythm guitars, repeating bass, and a searing lead enter, and things sorta take off from there. While there are some production issues, this is definitely toe-tapping hard rock execution, and what lifts it up a lot is the attention to some really dynamic, QUICK drum parts, and an interesting changeup that Emunator points out:
"it's a pretty straightforward take on the theme, but you stay within your comfort zone as far as production and performance goes and the end result sounds pretty nice. I liked the lead guitar tone, though it felt got buried in the mix sometimes when it was competing with your rhythm guitars. That issue was a little disappointing but it's not a dealbreaker. The clean guitar breakdown was really neat, that definitely changed things up in a very welcome way."
Agreed - I liked that section @ 1'56" & feel it brings just the right amount of variety to the arrangement. Minor balance issues aside, Luke picked a great source from an unmixed game that will nevertheless be familiar to many, and he nailed it to the wall with a rockin' ReMix that's got ample energy & creativity.
DjjD
on 2012-08-13 21:12:42
Mirby
on 2012-08-13 17:43:54