ReMix:

Mega Man 9 "Concrete Heart"
Help us take OCR to the next level by supporting us on

Download MP3
8,280,882 bytes, 5:42, 192kbps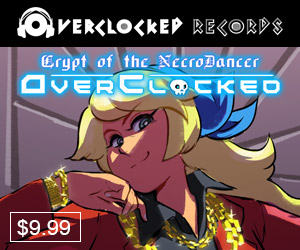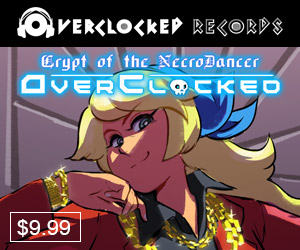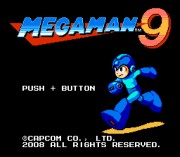 LOVE THIS MIX!!
Really just awesome; the artist formerly known as Prophecy, now Jason Covenant, was last posted in 2005 as part of Kong in Concert. He's had other album tracks and made music since then, but this is the first time we're posting something, and WOW ...what a way to return to OCR in style! Robbie (Akuma) collab'd and added vocals, and the result is a fantastic pop/electronica track that's got Robbie's signature vocal hooks (see the equally amazing Mega Man 2 'For You') and Jason's arrangement, and the two blend SEAMLESSLY. Jason writes:
"Akuma and I decided we wanted to make something from Concrete Man's point of view. As far as he's concerned, his powers are constructive by nature - he makes concrete blocks and structures. He just fell into the wrong crowd, not understanding Dr. Wily's true intentions. He was just hanging out building a small home for orphans when some blue jerk stormed into his place, murdered all his friends and is trying to steal his powers. The song is about his confrontation with this blue robotic burglar."
Robbie adds:
"So, Jason sends me this loop and tells me it's begging for vocals. Then he links me to the source, which was all kinds of awesome. And with that everything just fell into place with the mix. I couldn't be happier with the end result; a track I feel that the forgotten Concrete Man could really feel proud of. And more than that, I feel that Jason and I really meet in this bizarre musical head space when it comes to ReMixes, so future collabs are definitely on the cards for us. But yeah, I hope you guys dig 'Concrete Heart'!!!"
That's fantastic news, if this debut collaboration is any sort of indicator. The pre-chorus break/glitch transition is a lot of fun, and when the chorus hits and Robbie's vocal finally fleshes out w/ harmony, it's one of those spine-chilling moments that are essentially unique to mixes that incorporate vocals effectively. I know there are some folks who prefer their VGM arrangements to be purely instrumental, but I ALSO know that Robbie made converts of a lot of those very same people with his Mega Man 2 mix, and I see no reason why that trend shouldn't continue with this opus. Lyrics are spot-on - contextual yet completely natural - and I honestly can't find anything to fault; I've had this on a loop for 20 minutes just now and am still lovin' it. Great to be posting something new from Jason, great to see Robbie continuing to represent male pop vocals so well, and I am SO looking forward to whatever else these guys come up with together. Highly recommended!