ReMix:

Mega Man 9 "Morricone Man"
Help us take OCR to the next level by supporting us on

Download MP3
5,087,911 bytes, 3:04, 218kbps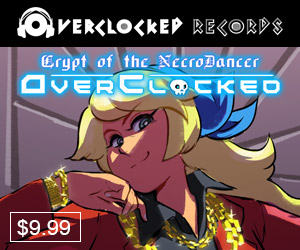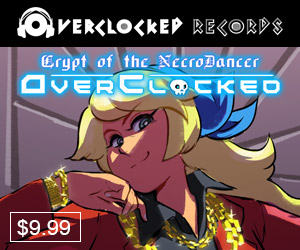 FOUR MORE YEARS... how about FOUR MORE MIXES??

Regardless of whether you're elated or deflated, I think we're all glad that the U.S. presidential election - more specifically, the campaigning - is now behind us. To celebrate democracy-in-action & the abatement of robocalls, we've got FOUR ReMixes for you, starting off with this Mazedude MM9 joint off Back in Blue:
"This is a case where I was invited into a remix project, being not very familiar with the game... and actually chose which track to do based on the original title. Mazedude remixing 'Maze of Death' just seemed like a good fit. As to the genre, there are several influences here. I really wanted to do some electronic fusion with an Ennio Morricone flavor. Then once I got into it, other influences leaked in... Native American, Tuatara, even some jazz. So yeah, it's a strange one, but fun... and definitely unique. (I do admit that I took some samples directly from Ennio Morricone and Tuatara tracks, so I can't take credit for inventing every sound in here.)"
Given that pretty much EVERY Mazedude mix is unique, when he self-describes an arrangement as such, it's bound to be doubly peculiar. The textures here are layered thick, with a distorted lead and breakbeatish work forming the skeleton for an ethnic-folk-jazz-western jam that defies most sane attempts at categorization, other than "WTF?" This might be Chris's least accessible mix, in stark contrast to his recent W&W arrangement, and deviates pretty wildly from his usual methodology & aesthetic. The emphasis on sampled material and the loopish, mildly turntableized beats are just very different from his other more componentized, tracker-style ReMixes; it's the type of mix that I could see huge fans of his being on the fence on, but it's also yet another example of his ability AND willingness to color way outside the lines. Larry dug it perhaps the most:
"Love the arrangement; well up to Chris's high standards and a pontentially risky combination of instruments to boot with the Morricone-inspired instrumentation. Aside from the production issues, this was an easy call."
I think part of the production "issues" was just an attempt to emulate the production of older Morricone soundtracks, but that connection may be lost on some, and the blending of so many additional elements makes that link a bit blurrier. Still, the vibes solo, the twangy low guitar, the grit, dirt, and dystopian "Spaghetti Western meets the Post-Apocalypse" atmosphere all make for an unexpected and interesting stew, and with Chris stirring the pot and picking the ingredients, it's always going to be something worth tasting!
k-wix
on 2012-11-11 17:00:41
bLiNd
on 2012-11-09 11:11:53