ReMix:

Super Meat Boy "Kind of Betus Blue (Betus Blues Piano)"
Help us take OCR to the next level by supporting us on

Download MP3
4,319,330 bytes, 2:37, 216kbps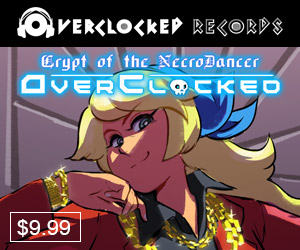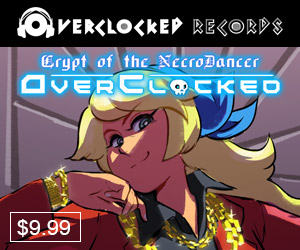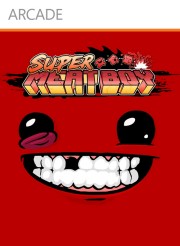 Need something to be thankful for? The Official Trailer for DKC3: Double the Trouble is LIVE!!

Album is coming soon!! Great work from José on the video, as always! On top of that, we've got this here (brilliant) solo piano Super Meat Boy OCR debut from Brent Kennedy, who does the impossible (or at least the considerably difficult) in adapting Danny B's modern classic 'Betus Blues' for the ivories:
"The song was originally created as an arranging challenge, because Super Meat Boy does not easily translate to the piano. This first song went so well that Danny Baranowsky and I made nine more including two medleys. This became the album Super Meat Boy Choice Piano Cuts, which we released in Dec. 2011."
You can grab the album on bandcamp for a reasonable price, and many of you who backed our kickstarter should already have their download codes for the original score these piano arrangements are based on! While Canabalt got Danny B's deserving tunage in the hands & ears of a ton of folks, SMB really sealed the deal with a soundtrack that had quantity, quality, and fit the game's universe & pacing like a glove. A red-stained, bloody, and beautifully disgusting glove. While I mentally had a hard time envisioning what solo piano versions of its tunes would sound like, it's a testament both to the strength of the compositions and to Brent's ability that it works so well. Repeating patterns are imbued with new life as timing & dynamics are well-utilized to personalize & humanize everything. Note that while the mix title does pull off a clever pun/allusion to Miles Davis, this is far more classical than jazz, with a lot of flourish and transition that make me think of Romanticism in particular. The end result almost sounds like the type of dramatic, flamboyant piano piece you'd see performed as the live accompaniment to a silent film - Brent's made his arrangement tell a new story, and in doing so has taken Danny's work in an unexpected but totally worthwhile direction. Mad props for starting off with what was originally a personal challenge and having the realization that it was worth pursuing to a full & glorious conclusion!