ReMix:

Metroid Prime "Relics of an Ancient Race"
Help us take OCR to the next level by supporting us on

Download MP3
7,516,733 bytes, 5:10, 192kbps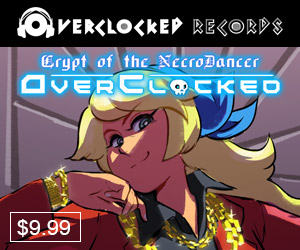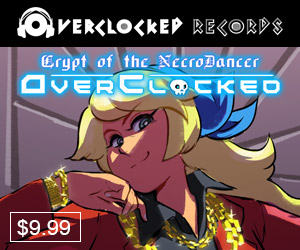 Of course, if we do perish in a fit of scorching hellfire, we can at least rest assured that SOME of our crap (okay, "artifacts") will escape relatively unscathed, perhaps to one day be uncovered by curious extraterrestrials who will feverishly debate the original intended usage of bowling balls & bobbleheads. I'd like to think they'd give us the benefit of the doubt and concoct more intelligent explanations than would often be the case, but either way, our species could end up living on through our (didn't even see it coming...) relics, and so we give you this dark, melodic industrial/electronica Metroid Prime ReMix from newcomer Argle. He didn't write much in his submission email, but did mention that he was inspired by zircon & C-GPO's 'Solitude' ReMix of 'Tallon Overworld', from HoH. That's a good track to be inspired by, methinks, and while this is a liberal arrangement that split the panel - always more difficult when source tunes have drones or ambient aspects to begin with - OA summed up the majority opinion:
"I was really feeling this, and actually think the slowed down tempo works well with the undulating bassline. The lead writing and tempo give me an In Flames vibe, but with a different soundscape. The arrangement is solid, the different sections sound good, and the pacing is just right. I think the ending is a little weak, but the rest more than makes up for it."
I like the crunchiness of the drums and the variety as well; things get swapped out & layered effectively, there are nice transition effects like the turntablism @ 2'29", and overall the production packs in a lot of detail - the artist doesn't let things stagnate and has a great ear for texture. Most judges didn't like that particular effect, actually, and in general this (surprisingly, to me) seems to have been a mix that everyone had very different problems with, lacking a real consensus. That doesn't happen too often, so it'll be interesting to see what listeners think, but for my money while I appreciate that slowing the source down does make it a bit more detached, Argle spent a lot of time on the details, and it shows. Great atmosphere, good development, plenty of detail & variety, and a wide arsenal of sounds make this a promsing debut - hoping to hear more, unless this mix - with all others before it - becomes a relic itself, before the day is out. Stay tuned for a mixpost announcing mankind's continued survival... or not.
Argle
on 2012-12-28 09:03:09
Argle
on 2012-12-24 09:22:11
Polo
on 2012-12-23 19:46:00
Argle
on 2012-12-21 16:29:53
Igami
on 2012-12-21 15:38:18