Help us take OCR to the next level by supporting us on

Download MP3
8,333,418 bytes, 5:44, 192kbps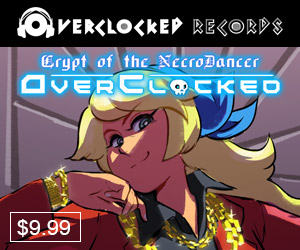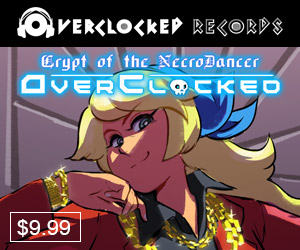 First bLiNd ReMix of 2013!! For over a decade, Jordan's contributed tons of amazing, FREE VGM arrangements to OCR, and just recently he released a commercial album, NESterYears, over at Bandcamp. It's licensed & legit, and he's even submitted this track to OCR to give you some idea of what you're in store for. Jordan's an amazing guy and if you've been looking for a way to thank him for the tons of free music he's contributed & continues to contribute to the fan VGM arrangement scene, buying this album is a great way to show him your support. As a bonus, well, you ALSO happen to get some badass mixes! I picked up a copy at MAGFest and have been digging it, especially this SMB 'Underground BGM' dubstep jam:
"So I finally released an album after much demand. I originally started my music career/hobby by adding beats to NES music and called it NESbeats so after 14 years in, I have come full circle by releasing NESterYears; a full length album of video game arrangements from games on the NES in all styles of EDM, from trance to dubstep to house. Dj Cutman actually approached me and recruited me to his label Gamechops after spinning my ocremix tunes for a few years and seeing the support I received for my arrangements, so I offered to do an album for his label, and so far it's doing well!

A while back there was a birthday post for Koji Kondo and I on the OCR Facebook since our birthdays are close and OC ReMix mentioned I had never done a Koji Kondo mix before, so here it is! The album actually has 3 mixes from his compositions but Dirty Coins seemed to be the best to release on OCR. It is a dirty dubstep remix of the Underground Theme from the original Super Mario Bros, which is one of my favorite source tunes ever. After the build, the drop comes in and has a more liberal approach to the source tune that you can just head bob too and jam. The whole remix is about 22 instances of Native Instruments Massive (even the Mario sound effects are Massive patches) and the track was built around the drumkit I created for it.. Tons of fun to make and hopefully just as much fun to listen to. Enjoy it!"
Great stuff; obviously I've got a lot to say about keeping the fan scene free & keeping it about honoring the composers and games, but I'm optimistic that artists like Jordan can balance those goals with also exploring legit licensing & selling their music when it makes sense, completely above board. At any rate, one thing I know for sure is that Jordan is amazingly talented and deserves your support; he's given a ton to this community, this track included. You've heard this source tune arranged a dozen times or more, but not by bLiNd, and (probably) not dirty dubstep, and trust me, he's definitely put his own spin on things. Check it out, then check out the album!