Help us take OCR to the next level by supporting us on

Download MP3
9,746,959 bytes, 5:20, 241kbps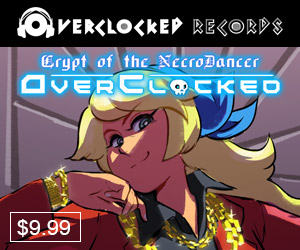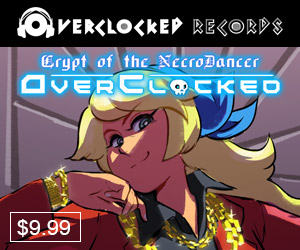 Happy 30th Birthday to Trenthian!!
John St.John sends us a very special, epic Street Fighter franchise arrangement to mark the occasion, featuring a cameo by ANOTHER St.John of note, the one & only Jon St.John, aka THE DUKE, aka THE VOICE OF DUKE NUKEM!! Many of you caught Jon at recent MAGfests, he's an awesome guy, it's completely badass that he leant his signature ManlyVoice™ to this mix, and Trenthian also collabed with his brother on this one, for a veritable triumvirate of St.Johns; John writes:
"A play by "Dubthunder and Guitars"
Starring: Ryu, Ken, Sakura, Gouken, and Akuma

With Special Guest performance of The Demon by Jon St.John
Guitars By BrotherSynthe (James "Wolfe" St.John)
Arrangements by Trenthian (John St.John)

In celebration of 3 decades of me, Trenthia thought it might be timely to bring a Trio of JSJ's to the tenth power to generate enough hadao for all to enjoy. Please enjoy this gift from us to you.
- The JSJ's

By the way, just to settle an age old argument between me and my brother, I let the Duke choose the pronunciation to use for Ryu (Rye Yu, or Ree Yu) THE DUKE HAS SPOKEN"
I've always understood it to be a single-syllable name ;) Besides answering the age-old question of how many St.Johns it takes to make a badass Street Fighter ReMix, this rock/electronica jam incorporates shakuhachi, koto, searing electric guitar lead, block-rockin' beats, strings, synths, in-game FX, THE DUKE, and... Dan. Fans of the series' music (which should be everyone!!) will appreciate the usage of themes from various SF games, with a stronger emphasis on Ryu & Ken, telling a story; John expanded on this to me on FB chat:
"Originally this started as an SF2 track with just Ryu and Ken, but as I was playing SF4 I really felt strongly about making it about the Journey. Especially since most of the idea behind the mix is centered specifically around Gouken and his influence on the Shoto Boys and especially the arrangement style of Akuma and Gouken's Themes. (In the American dub of the animated movie after all, he asks Ken what he saw in front of his fist which is where I knew what to have the demon say)"
Mission accomplished; Trenthian's always had a flair for the theatrical, but that's come through musically more than ever with this mix. Energy is high, things stay interesting throughout, and the whole mix has that certain "Street Fighter Aura" to it, capturing the honor, fighting spirit, and awesomely cheesy enthusiasm that's endured for so long, for all the right reasons. As a scrub/flowchart Ken player and a HUGE fan of the series, I love what these St.Johns have done to pay homage to the greatest fighting game franchise of all time. I feel like HE's the one giving US a present, but a happy 30th birthday nonetheless to John & congrats to JSJ, JSJ, and JSJ for an excellent, inspired Street Fighter ReMix!