ReMix:

Mega Man 10 "Bleets of Lightning"
Help us take OCR to the next level by supporting us on

Download MP3
4,980,851 bytes, 3:24, 192kbps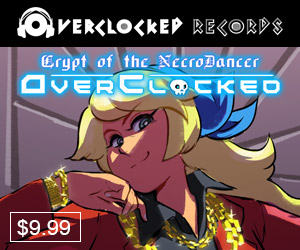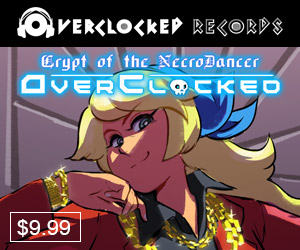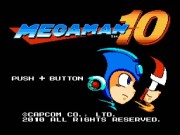 Before we get back to Deus Ex we've got one more mix, a GRMRB Mega Man & Mega Man 10 mashup from WillRock that employs the 80's + chip aesthetic he's rocked on a couple arrangements prior:
"So, the second round of the GRMRB. This was the point I was almost defeated, and it was rather... stressful? Yeah sure it was. Ok, so I put up some rather standard 80's synth fair with rock influences, and my opponent put up something that sounded like it was made by the shadows. So yeah, I almost got my ass kicked, but thankfully, my mix won favor thanks to some loopholes with people not voting in all the rounds etc. Was one of the most interesting match-ups in the whole compo imo. Anyway, this is more 80's chiptune synthy rocky rubbish that you'll all either love or hate. For some random banter, on the week I did this mix, I got epically fraped by my sister, and thus my facebook not only had a picture of a sheep on it, but it also had a me listed as liking sheep, reading sheep books, listening to sheep music, even being put into a relationship with a sheep. Probably the most annoying frape of all time, it literally took me a few months to get rid of it all because I kept finding new things to get rid of a month later or something... For the record, I got rid of most of the sheep fair, but I changed my profile pic to sheep man."
Apparently I'm getting (...have gotten?) old, because I had to look up "frape" when I thought it might be a typo. You kids! Anyways, halc nailed this one:
"love the genesis/FM feel of the bass and drum kit. can't say this is your most sophisticated mix in terms of sound design or anything, but it's pleasant and bubbly, and the arrangement rocks out more than sufficiently."
Like Drew says, this is neither Will's most flamboyant nor his most refined arrangement, but it's a good, fun romp that still packs in a lot of the details that makes all of his mixes worthwhile. Emu writes:
"Love the processing on your intro synths. This is pretty much standard WillRock faff but it's good stuff. It's the little details in here that make the song stand out, like the subtle piano transitions, or the little details/automation you use on your synths to give them some personality."
I had to quickly double-check on "faff" as well :) Love the mix title, love the positive energy, and even when WillRock isn't firing on all eight cylinders, the results are still pretty great!