Help us take OCR to the next level by supporting us on

Download MP3
14,630,973 bytes, 8:48, 220kbps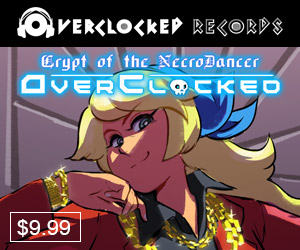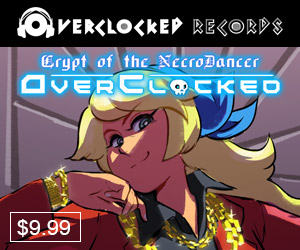 To quote that sheriff-type dude at the end of Goonies when he sees the pirate ship: "HOLY MARY MOTHER OF GOD.... WOULD YOU LOOK AT THAT!!" Of course, a better paraphrase might be "would you listen to that," but here's my point: DAMN. Jake has taken the FF6 opera and made it a rock opera, in the style of Queen's 'Bohemian Rhapsody,' and MAMMA MIA does it go. I was smiling ear-to-ear for most of it, but there are also spine-tingling moments of beauty, and it's almost nine minutes long, and the lyrics are freakin' incredible, and the lead vocals from Tommy Pedrini are spot-on, and the harmonies are so Queen/BR it's scary, and, and, and... <EXPLODES>.
Paying simultaneous homage to FF6, Queen (and the great Freddie Mercury), and in some lesser sense Wayne's World, this is a mix for the ages. When I heard Jake was doing an epic rock opera, I thought to myself, "dat gonna be guuuuuuud," but even so I was unprepared for the epicality. I'm kinda speechless, or at least wordless, but while I'm composing myself I'll defer to zircon:
"Jake is a composer capable of writing intricate, memorable pieces of music - or even entire soundtracks - in almost no time at all. In fact, he has an entire album consisting of songs written in less than one hour. So with that in mind, consider that this magnum opus took him more than 4 months to create and you'll have an idea of the scope involved here. Everything from the unbelievably polished production, to the soaring vocal performances, dense harmonies, screaming guitars, and incredible arrangement is, in my mind, perfect. Having listened to it at least 50 times after receiving the final version, I simply can't imagine how this could be more amazing. "The Impresario" is, in my humble opinion, one of the greatest video game arrangements ever created."
Yeah, that. I'm glad that Jake used Balance and Ruin as an opportunity to get this out of his system and into the world, because it's incredible and it makes me cry the joy tears. It is a magnum opus unto itself, and as a standalone arrangement is worth gushing over profusely & embarassingly; no pedestal is too high. That such a masterwork appears in the context of an album that was already blowing my mind to begin with is pantswettingly beautiful, and further solidifies B&R as a milestone in OCR's history. No more words... just listen.