Help us take OCR to the next level by supporting us on

Download MP3
6,483,454 bytes, 3:39, 234kbps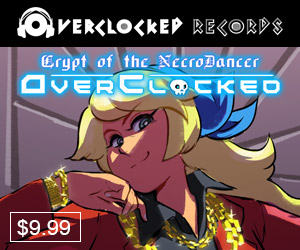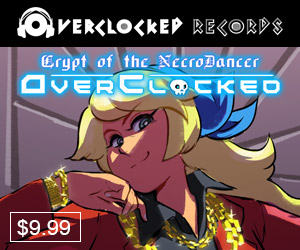 Flexstyle's been tearing it up this year, and if you're going to MAGFest (which you should be, if at all possible!) you can catch his DJ set live! For this heavy-hitting BA2 electronic arrangement that originally came out of the WCRG compo, Dr. Wily mixes it up w/ Top Man. Obligatory dubstep warning applies, though most of the mix is more uptempo:
"This was my third and final entry into the Wily Castle Remix Gauntlet 2011, and it's also the one I'm most proud of. Unlike my other two tracks, I nailed what I wanted it to sound like the first time, for the most part—this submission only has a couple of very minor tweaks. This particular track is a crazy mix of hard house with energetic live drums, tortured synths, and a bit of a dubstep breakdown for good measure. Inspired to some degree by Le Castle Vania and his similarly-adrenaline-infused music, particularly this track: http://soundcloud.com/lecastlevania/...he-messiah-one. This song also marks perhaps my most adventurous take on any VGM track, too, with a lot of original material intertwined with my usual source-mangling ways."
Judges unanimously passed, but some weren't feeling this mix relative to Mike's other work... too intense? The beats, they are too hot?? Who knows, but everyone agreed it was up to snuff, and Shariq chimed in with more unilateral & unequivocated praise:
"Sidechain out the wazoo. Sheesh. It's sufficiently wubby, and there's a lot of energy here. Really enjoyed this in the WCRG. Love those acoustic toms on the fills. Excellent!"
A little more aggressive than usual, and I would have appreciated some quieter bits for DAT DYNAMIC CONTRAST, but my toes they were a' tappin' and my head it was a' bobbin', and that means something. Excellent grit & teeth on the synth textures here - Mr. Birch knows how to dirty up his textures quite nicely. Overall a fun romp; from a compositional perspective, not Mike's most elaborate or narrative piece, BUT a very straightforward & galvanizing bit of EDM that's hard not to like!