ReMix:

Sonic CD "WhACKASS WORKShIFTS"
Help us take OCR to the next level by supporting us on

Download MP3
6,864,282 bytes, 4:08, 219kbps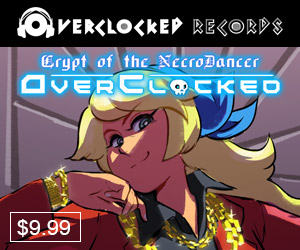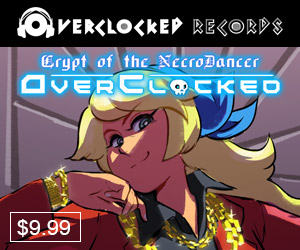 ...And we're back! Continuing our Sonic CD: Temporal Duality flood, up next we have a ridiculously funky hip-hop/disco/electronic collaboration between Sir Jordanius & halc that's got a pretty awesome backstory to it. I could go on & on about the music itself, but the history here is too good; album director SuperiorX gives us the low-down:
"Jordan was nearly finished with this arrangement when he came to me and mentioned he had run out of steam with it. At that point, it was sounding like a "near-finished" track as it was, but he said he was going to approach halc about collabing on it to finish it up. From there, Drew took Jordan's stems and added his own signature chippy bits here and there and re-worked the arrangement quite a bit. The resulting track has a lot more energy and a lot of juicy moving pieces and parts, which are certain to keep the listener entertained.

Right before the final deadline, Jordan slipped these over-the-top vocals into the mix too. The backstory behind them is actually quite funny... we had had numerous exchanges at the time when Jordan first started making the arrangement about all the troubles he was having with his factory job (which is actually where the mix title originated from as well). Given that the source theme is "Wacky Workbench," and the lyrics are focused around a factory job ("work that sucka to death"), it all seems appropriately fitting. Overall, this is just an infectiously fun and head-boppin' song!"
Semi-autobiographical occupational blue-collar discontent married with a dream collab funk-rap-chip groove? Call it a first, for it most certainly is, but with Jordan AND Drew at the steering wheel, you know it's gonna be good. Allen wrenches should be familiar to anyone who's gone through the traumatic process of extensive Ikea furniture self-assembly, and figure prominently here, but for some reason I mentally kept imagining the two artists standing in front of a conveyor belt and recreating that famous scene from "I Love Lucy"... go figure. Mr. Etienne throws down a mean verse, dripping with attitude & plenty of oh-yeaaahhhhsss, and it's honestly hard to commiserate with their employment woes when the groove is this deliciously funky. The combination of disco & chip & funk just WORKS, even if the arrangement's protagonists would rather not... Jordan writes:
"The only thing worth telling about this arrangement is that I pretty much was nearing the finish line while approaching final WAV territory with my original Mord Fustang-ish disco arrangement...

...and then I completely burned out and lost all interest within this track. I have no explanation for what happened (though it *may* have something to do with my job at the time XD), yet I just gave up on this track. Instead of just throwing everything I did in the trash can and giving SupX a massive headache, I decided to roll the dice and go out on a limb by asking one of my long-time favorite and most respected remixers to help me out: ladies and gentlemen, halc is in the building! (Also, due to his involvement with previous Sonic albums, I felt like it'd have even greater charm to bring him back on for this project as well.) If you've ever seen the second episode of Tenjho Tenge, there is a street fighter dude who randomly picks a fight with another martial artist dude, and the latter completely obliterates the former. You really need to just watch a video of the fight to get what I'm saying, but that is exactly what halc did with my track, and I'm all kinds of all right with that! Towards the end of the final deadline, I ended up sending a few narm-riddled vocals for halc to mess around with, and I feel like, with my cheesy vocal ranting combined with halc's curb-stomping production, my obvious message has gotten across pretty well: I did not like my mundane factory job that much. XD"
I actually HAVE seen all of Tenjho Tenge and do know the fight Jordan's referring to, making me feel like an anime nerd who watches formulaic fighting shows intended for teenage boys... BUT I DON'T CARE! I didn't hear the pre-halc version, but I'm suspecting Jordan's being a little self-deprecating with this fight metaphor ;) Nevertheless, let's hear from the "latter martial artist dude," Mr. Drew Wheeler:
"I was approached by Sir J to collab on his Wacky Workbench remix, for which he had already crafted a full arrangement. It was reminiscent of his Kid Chameleon remix; very assembly-line-esque, mixing sharp, mechanical synths and percussion with old-school brass hits, funk guitar, and a killer slap bass. I guess he wasn't extremely pleased with the result, so he sent me the stems and I built a new arrangement around his original parts, putting a heavier emphasis on the funk/hip-hop elements and incorporating my own synths, a new drum track crafted in Maschine, and lots of fun processing and glitch effects. Jordan's last-minute vocals were the icing on the cake.

Very pleased with the end result, and working with Jordan was smooth as silk. A+++, will collab again. <3"
BASICALLY, this track meets and exceeds any & all expectations for a Sir J. & halc collaboration, which should really tell you all you need to know; psyched that both artists seem to share a mutual respect, as I'd love to hear the products of future cooperation. As it stands, this is another insanely creative & mind-blowing Temporal Duality joint that's the product of combined genius, alley-oop style assistive revisions, extreme craftsmanship, and comedic malcontent. Highly recommended!
Arrow
on 2013-11-27 09:13:02