ReMix:

Mega Man X2 "Sting Chameleon Uses Bubble Crab's Very Essence As a Cheap Bathroom Product"
Help us take OCR to the next level by supporting us on

Download MP3
6,497,989 bytes, 3:50, 223kbps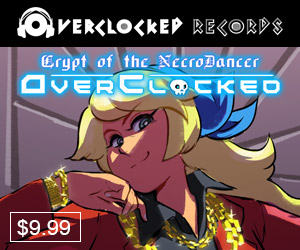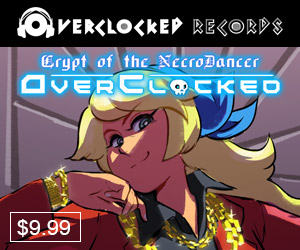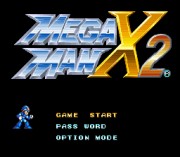 The year is young, but Dustin "Theory of N" Lagaly is already in early contention for "Goofiest Mix Title of 2014" with this elaborate chip funk compo jam that's a complete blast, mashing up reptile & crustacean with delicious results:
"The Grand Maverick Remix Battle 2012: Round 1 (Zero Bracket)

Hey, guys. The first round of voting for both brackets of the Grand Maverick Remix Battle is almost over, but I was so satisfied with my remix, I decided to go ahead and sub what I had. The original title was "Sting Chameleon Takes a Bubble Bath," as suggested by a friend of mine, but as it was pointed out to me by the community, using "bubble bath" in a mix title has been used quite a bit. So I modified it a little.

Aside from one rhythmic motif in Bubble Crab's theme, I pretty much sucked both sources dry of material in this remix. Here's the breakdown I posted on the GMRB thread. For the sake of this, I'm going to say that each source's melody has a part A and part B, which should be pretty apparent from listening to them.

0:08-0:34 - Bubble Crab's (BC) intro modified for 4/4 time. Slightly more subtle at 0:16.
0:34-0:52 - Sting Chameleon's (SC) A
0:52-1:09 - BC's B
1:09-1:27 - SC's A fragmented
1:44-2:03 - BC's B
2:03-2:16 - BC's intro (modified) underneath a heavily modified SC-A for 6/8 time.
2:16-2:29 - BC-A
2:29-2:48 - SC-B
2:49-3:01 - SC-A and BC-A alternating
3:15-3:28 - SC-B and BC-B at the same time
3:28-3:41 - chords are from BC's theme after the melody

Lots of neat things going on with modified, overlapping, and interchanging melodies. Slick 4/4 - 6/8 time change, lo-fi chip breaks... and funk. Hope you guys enjoy!"
Nice source breakdown, and actually Dustin said most of what needs to be said about this mix, leaving me with little to add; it's a really fun ride while still being musically interesting, and the chip/lofi work is spot-on. This is the funkiest & tightest lead AND bass sequencing I think I've heard from Dustin yet, and everything just clicks. Fantastic stuff that blends sources perfectly & amuses with its mix title even as it galvanizes with a truly infectious vibe; the bathroom products may be cheap, but the groove is priceless!