ReMix:

Chrono Trigger "Echoes of the Forest"
Help us take OCR to the next level by supporting us on

Download MP3
6,449,834 bytes, 4:02, 211kbps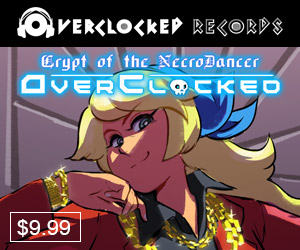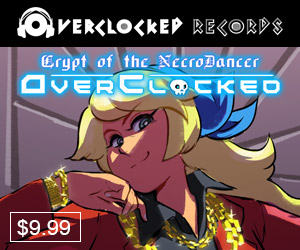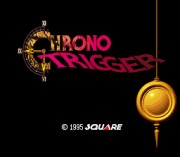 ...and we're back!! Our profuse apologies for the delay - one week is far too long to go without fantastic VGM arrangements!! To make it up to you, we got some stellar chip-cello Chrono Trigger action from AeroZ:
"Yoyo! Time for some Chrono Trigger! Trying to combine the cello and 8-bit sounds again like I did on "Fallen Dragoon." My goal was to create a chillout vibe though a bit haunting at the same time. The background arpeggios from "Secret of the Forest" and "Corridors of Time" are quite similar and I wanted to use that for this remix. Check out my other remixes at my YouTube channel if you wish!"
Trying... and succeeeding! "Fallen Dragoon" was one of my favorite pieces on Echoes of Betrayal, Light of Redemption, and one of my faves from Sebastian in general. So he kinda "had me at hello" with this mix, which does indeed employ a similar chiptune + solo cello aesthetic to great effect. We closed out 2013 with an excellent arrangement of "Secret of the Forest" from Homeslice, and it's neat to see such a different take on the same theme so soon afterwards. Introing with some nature sounds, a chip groove with a nicely filtered/squelched bassline starts us off, with cello seamlessly entering in at 0'52". I love how, rather than making a big deal about the introduction of a live, non-chip element, Sebastian just kinda slips it into a phrase and then grows it from there; very classy. There's a pretty subtle effect of what sounds like breathing exposed @ 1'42" that's quite nice, before percolating & percussive lofi/bitcrushed synths liven things up with staccato signals. At 2'34" things go full cello, and I love the lush, layered sound the artist can achieve with solo strings. The trio jam with upright-style bass is a slick & playful moment before electronic elements return to close things out. Seb's just really, really good at blending cello into chip/electronic work, and this arrangement capitalizes on that in all sorts of interesting & emotive ways. Excellent stuff!
Nase
on 2014-02-18 18:39:34