Help us take OCR to the next level by supporting us on

Download MP3
8,025,193 bytes, 4:43, 225kbps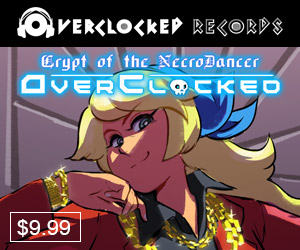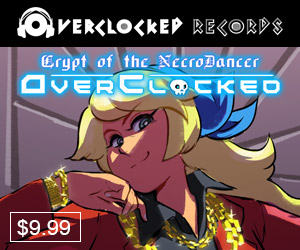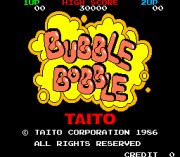 The first full year of OCR's existence was rife with Bubble Bobble mixes... Some of those have since been removed for being little more than the original with drum loops on top; four remain, two are sibling mixes, one's a hip-hop jam, and we don't talk about the other one. My point being, it's been over THIRTEEN YEARS since we've posted an arrangement of that uplifting, saccharin main theme, and it's about damn time the drought was ended. "7bit Hero" are a band made up of indie game devs out of Brisbane, Australia, and let me be 110% clear:
This isn't just a ReMix of Bubble Bobble. It's THE ReMix of Bubble Bobble.
No bullshit, I'm floored; I didn't even think this melody could lend itself to such a treatment, but thanks to brilliant lyrics, great vocals, and the PERFECT tweaks to the chord progression of the chorus, this bitpop mix takes a familiar theme and KEEPS it familiar while totally re-purposing it at the same time. It's just damn smart work; from the "carry on... take me home" refrain that opens things up and later reprises/layers to the spot-on chip textures to the E-X-T-E-N-D chant that itself gets layered with cheerleader-style shouts... well, it's just really, really, really good. It's in that weird space of art/music where it's just better than it almost has a RIGHT to be, where you're kinda scratching your head wondering how the hell it even HAPPENED. The track reminds me of Zero Division's "Cover Your Light" Deflektor mix in its pitch-perfect re-envisioning of a classic VGM theme as a vocal/band track, and the pop aesthetic recalls some of AkumajoBelmont's work, but this is definitely an original.
Before I go any further, watch the music video. Now.
IGN released an article on the track yesterday; big thanks to MusicHunter for bringing this to our attention on our forums, and Larry for following up with the group. 7bit Hero are Hans van Vliet, Phil Evans, and Richie Young. Hans (aka "Hunz") did the video, and as an interesting side note, was also in the Hellven netlabel with virt, mv, Andrew Sega, and other insanely-talented demoscene & MOD artists, way back when. So I guess we shouldn't be TOO surprised that this mix is as hot as it is; they write:
"Bubble Dragon" is a tribute tune to the classic game Bubble Bobble. We've taken the original melody that we've all come to either love or loathe and added sparkly depth through small melodic changes, lyrics and chanting E-X-T-E-N-D!

Responding to a fan's request, 7bit Hero went on a journey to unfold the secrets within the classic game. It combines 3 of the game's themes and attaches vocals and lyrics to them while shifting the chord structures around underneath to create a different tone and mood. It lead to this lament that although sounds super light and bubbly has this confronting realness that only truly unfolds when viewed with the DIY video clip.

The fully animated clip uses the original sprites and supports the idea that playing video games can be a part in helping us cope with the craziness that is this world. The video also creates a metaphor "your world is the game" by leaving fragments of the Bubble Bobble universe around the main character which give him strength.

Don't be a bubble dragon. Break the curse that silences you and burst out in love to those that hold on to hurt.

We really believe that game music / demo scene music deserve a place in what is considered the "norm". We have some more remixes similar to this that we'll bring out later this year and we'll be sure to put it out to you guys as well. THANK YOU for the awesome hug into your incredible community. It means the world to us!
I love these guys. I've been highly reluctant to embrace the word "bromance," but... yeah. I'm really psyched to see what else they've got in store, but even if this was the ONLY VGM ARRANGEMENT they EVER MADE, it would still have a warm, dedicated place in my heart, and stand out as a superlative example of the type of creative interpretation that motivates me to keep running this site. Bravo, gentlemen, and please... carry on!