Help us take OCR to the next level by supporting us on

Download MP3
4,198,125 bytes, 2:39, 207kbps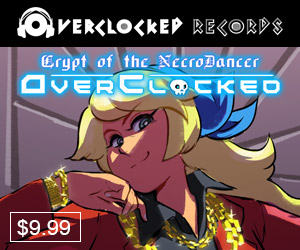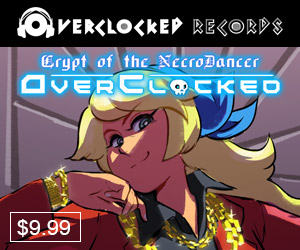 Time for something really different... how about some tag-team Sonic rapstep? Or I guess you could call this "dubstep w/ rapping," if you deplore genre chimeras. Either way, newcomers Boyinaband & None Like Joshua - each of whom have their own healthy YouTube followings - collaborated on this jam to bring you "Green Hill Zone" as you've never heard it before. I'll make the gratuitous explicit lyrics warning here and now, although if you're not paying attention you might not even notice. Boyinaband (David Brown) writes:
"I was looking to make a nostalgic dubstep rap remix with None Like Joshua when making a YouTube collaboration. Sonic is frickin' awesome, so Josh and I had to do some sort of remix, especially since it's the 20-year anniversary of the blue one himself. We both had a mutual passion for Sonic growing up, so it was a natural thing. I rap in it too. I wrote the music and my verse, he did his verse and we collaborated on the chorus lyrics. My first ever console game was Sonic - here's my tribute to what he attributed to my childhood. The music was made with Reason and Massive for the most part. The accompanying similarly nostalgic music video can be found here: http://youtu.be/yIyXdqI57c8"
First off, Larry said I could throw him under the bus for letting this mix fall through the cracks; it's been a good, long while since it was originally submitted, and the mixpost latency can be chalked up primarily to his cheekiness. If you walk past a bus in Atlanta and you smell McRib, be sure to check underneath it, and say hello to Larry for me. Don't worry, he'll be okay. Beyond casting lyrical aspersions on Chinese manufacturing quality and the bit about Amy that's best not to think about, this mix was already destined to be polarizing to some since it contains not only dubstep, but ALSO vocals... and rapping, at that! Haters come forth and be counted, but I personally think David & Josh have put together a fun, fresh, & memorable take on GHZ, a theme we've heard many times. There's some direct sampling from the game, and plenty of sound fx, but the overall package is original, creative, recognizable, and something unexpected. Hugging the underbelly of a Greyhound, Larry writes:
"This had more direct audio sampling of the Green Hill and Sonic & Knuckles title theme than I'd like (vis-à-vis the submission standards), but ultimately I was able to get behind it. There was a lot of clever usage of the Green Hill and S&K title melodies through stringing a mix of sounds together that traded off the with direct sampling. A significant part of the source tune usage was handled through actual arrangement, so I'm cool with the overall approach.

Props to David and Joshua for keeping things speedy and gritty throughout the arrangement, with their lyrical delivery really making the song's tempo seem even faster than it was. The energy's tangible throughout the mix, and it's nothing but aggressive with beefy kicks, strong saws, and PLENTY of in-game SFX peppered in.

Aside from the "'gina" line (HOW DARE!), the rest of the lyrics aren't risque, and it's nothing but strong stuff referring to the characters and gameplay throughout the Sonic series. Another aspect of the vocals I dug was how, during the choruses, the two trade off the lines; from chorus to chorus, sometimes Boyinaband sings the first line and alternates with None Like Joshua and sometimes it's NLJ first then Boyinaband. It's a subtle touch to an otherwise balls-out track, but it shows very nice attention to detail and not coasting, which is especially important for shorter tracks. Boyinaband & NLJ both have homegrown followings, but they only rarely tackle VGM, so it's cool they subbed, and I'm glad it has a home here. Hopefully some of their fans will check out what else our community's got cooking and vice versa with our listeners here. Welcome aboard, bros!"
Well said; as I mentioned, we've certainly seen listeners out there whose stated musical preferences completely exclude dubstep, rapping, or both, and this might not be THEIR cup of tea, but if you're looking for a solidly-constructed, well-written, articualtely-performed rap + dubstep arrangement of "Green Hill Zone" - and let's face it, who isn't - this should be right up your alley. I kid a bit, but like Larry, I'm psyched to see some larger YouTube names submitting to OCR, and furthermore putting together arrangements that are interpretive, interesting, & emphatic. Nice stuff!
OA
on 2014-04-25 18:47:47
Yaro
on 2014-04-25 11:35:54
Cash
on 2014-04-23 16:21:54