ReMix:

Metroid Prime "Let's Upset a 'Troid!"
Help us take OCR to the next level by supporting us on

Download MP3
6,942,100 bytes, 3:51, 237kbps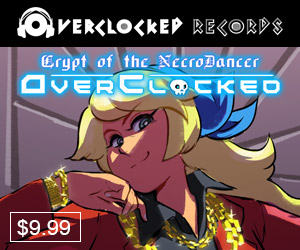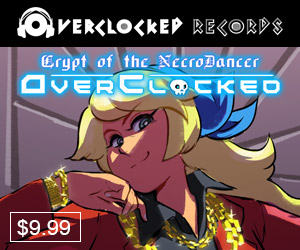 MO METROID, this time from Prime, as timaeus & newcomer AngelCityOutlaw team up for an epic, upbeat, & exciting EDM ride with big, chunky beats, wonderfully rude synth bass, guitar bits, and nice pacing that keeps energy levels high:
timaeus222: "This ReMix was loads of fun, and I really enjoyed working on it with AngelCityOutlaw. This is a crazy effort, and I do believe ACO's guitar and arrangement contributions really tied this together very well. You just can't get that heaviness to the palm mute chugs with a sample library. This was my first time using Fruity Granulizer, and I loved the result. I really enjoyed the challenge in mixing this track overall, though. Fitting the wubs snugly into the guitar was tough for sure, but it sounds so cool in the end!"

AngelCityOutlaw: "You know, sometimes I love it when things don't work out. This Metroid Prime mix started as a Pitfall and Tomb Raider mix that "fell" through. So we abandoned it and began to look for other sources to remix instead. timaeus suggested the menu theme from Super Metroid, and I figured the credits theme from Metroid Prime was a more complete choice, and the rest is history! timaeus did the mixing, mastering and the majority of the arrangement on this one. I contributed guitars and some additional composition and arrangement. I also managed to beat Metroid Fusion during the times that T was working his magic on the mix! Seriously though, this thing was a huge undertaking and we hope that you, arbiters of OCR submissions, will enjoy evaluating this. To all of the people who have and will listen to this ReMix and support our music, we can't thank you enough and we'll see you next mission!"
Really great, complementary work from both artists - this held my interest AND pulled back just enough to avoid any potential fatigue, packed in some excellent sound design, and was most importantly HELLA FUN. Chimpazilla writes:
"I've liked this since I heard the first wip. Really nice synth work, great arrangement. I love the time signature changeups. The production is tight and it sounds balanced to me. Guitar work is solid. Transitions are good and the track has lots of nice detail."
Nutritious adds:
"Guitars make for a nice backing pattern, letting the synths keep the focus for much of the work. Nice synth choices here. Drum writing was really well varied to keep it fresh and interesting. Great arrangement. Solid stuff."
My expectations for Metroid Prime arrangements tend to involve a strong emphasis on the textural, given the source material, so I was also glad there was a bit of a hook present - I'm a sucker for catchy melodic content. Perhaps not a sucker, per se, but definitely an aficionado - that sounds more respectable. These fellas have put together an enjoyable, accessible, high-energy & slick MP ReMix that I think just about anyone should be able to get into - highly recommended!