Help us take OCR to the next level by supporting us on

Download MP3
8,223,657 bytes, 4:44, 229kbps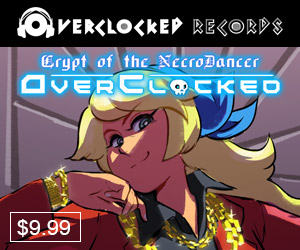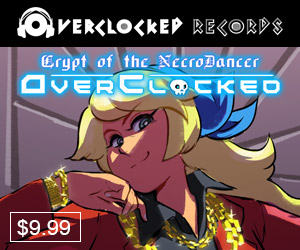 SOLO PIANO!! Newcomer Nostalvania (Markus) reps the ivories on a flowing, dynamic, mellow, alternatively emotin' & swingin', creative jazz arrangement from Z64 that puts a new spin on a classic source & will hit you right in the feels:
"This is my solo piano arrangement of "Zelda's Lullaby" from Ocarina of Time in the Legend of Zelda game franchise. I've been working on this for a long time and I'm finally happy with its result. The arrangement starts off pretty soft and rubato, then later it changes to a groovy 3/4 time and back to rubato towards the end. As for the harmony, I changed the chords completely and used some nice jazz voicings, oh yeah! There isn't much more to say. I think my goal was to express my love for this little piece of music. Special thanks to Chimpazilla (Kristina Scheps) for her help (mastering) and the final polish."
Really delicious stuff; fans of solo piano, jazz, and/or Zelda should freakin' LOVE it, and that should be a pretty large cross-section of our listening audience, I'm guessing, myself included. The sense of timing, anticipation, and the depth and complexity of the voicings take a sweet, nostalgic melody and make it richer + deeper while retaining the warmth. For a debut mix, this prompted Palpable to drop the g-word:
"Maybe a bit overcompressed, but this arrangement is genius, frankly. It takes some very clever detours yet never strays from the source, all the while remaining expertly played. I'm not sure how much if any of the arrangement was improvised, but the playing is fluid, unlabored, and comes across as effortless. The amount of control in letting the phrases die down into nothing is amazing. One of the best solo piano ReMixes I've heard."
Ditto all of that; this is the type of solo piano ReMix that requires a certain mastery of the instrument to compose & perform, and which really explores what's possible with the instrument. It's clean, it hovers in mid-air over notes with a delicate sense of timing one might visually compare to an Olympic ice skater, and it's confident in its convictions without being flamboyant, i.e. it's as classy as they come. Nothing to criticize; apparently there's more where this came from, so expect to see similar raves for Markus in the future. In the meantime, enjoy his truly exquisite solo piano debut!