Help us take OCR to the next level by supporting us on

Download MP3
5,170,871 bytes, 3:01, 226kbps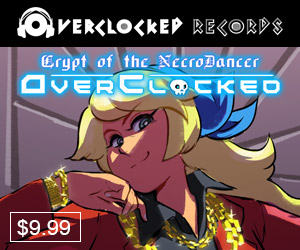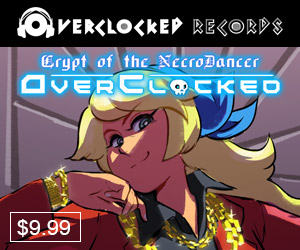 Last but never least is halc, who introduces his SM64 ReMix thusly:
"another typical halc mix you say? well, perhaps so. it does have chiptunes, zelda-strings, sound effects, and a cheap pseudo-fadeout ending... with an extra dose of untz and boom-wah. please to enjoy. :]"
The boom-wah is really the key. Without it, I'd be left lonely and unsatisifed. Lending his 9-bit talents to Portrait of a Plumber, Drew tackles the "Wing Cap" theme with his own brand of STAR POWER; herr director Nutritious writes:
"Drew's second contribution to the album is another signature halc chiptune-inspired take - this time on the Wing Cap theme. Again, he's taken on a song that is really an arrangement of a classic Mario theme (star invincibility), but that seems to be no detriment to Drew -- this guy delivers the goods every time. I especially liked how he uses classic Mario SFX to compliment the beat & synth-work. Super fun; super catchy."
OA says:
"Some really nice details like the bouncing and descending echoes in the stereo delay - I think the right arrangement choice was made on an overly repetitive source song by gradually adding elements in and focusing on an ornate presentation, rather than trying to add too much original stuff. the snare plink is a bit too prominent, but overall I am feelin it."
I too am feelin it; if you're familiar with halc's work, this DOES have almost every staple aspect of his sound, with perhaps a bit more swaggitude and syncopation than usual. While that makes it harder to write about in a novel sense, it makes it DAMN fun to listen to, so stop reading my words and start listening to halc's chips and everything will be okay!
This concludes our SECOND flood of mixes from Portrait of a Plumber, an album that was a long time coming but really delivered & provided a varied and inspired tribute to an absolutely legendary game and soundtrack! Stay tuned for MORE FLOODS as flood month continues... it's going to get wet™!!