Help us take OCR to the next level by supporting us on

Download MP3
8,137,706 bytes, 5:11, 208kbps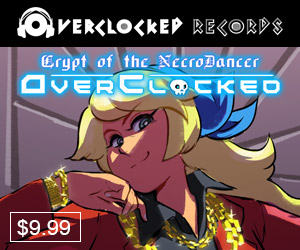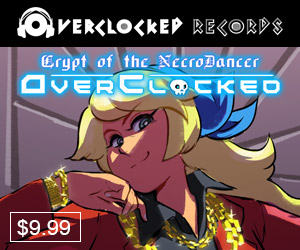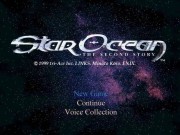 Happy Valentine's Day! Whether you find the holiday to be a painful reminder of love lost, an insipid commercialization of intimacy, OR just a good occasion to tell the person (or people) you care for how you feel & maybe buy 'em some chocolates, we've got a couple ReMixes to celebrate. I personally fall in that last camp, but I've certainly been in the former groups at different parts in my life, so I can relate. Here to set the mood OR take your mind off things is DusK, with a vocal Star Ocean ballad set to original lyrics:
"I did this remix to perform it live at my wedding reception. My wife walked down the aisle to "The venerable forest," so it seemed fitting that I create a vocal remix of the track. I spent a great deal of time on the instrumentation, particularly the string sections, and I feel it's by far my best attempt at creating a convincing orchestral piece using samples, something I'd love to do more often. The vocals were revised quite a bit after I got some feedback from Flexstyle, who noted that the original recording was fairly pitchy. The lyrics create a comparison to marriage through references to the roles we both commonly play in MMORPGs. Enjoy. :)"
Awwwwww... We've seen a lot of VGM at weddings, including OC ReMixes being used, but this is the opposite - an arrangement written for a wedding (reception) that's now being posted on OCR. Dustin picked a good melody to add vocals to; the resetting as a gentle, acoustic-guitar + piano + strings ballad with gamer-love lyrics works well. Chimpazilla reads my mind with her comments:
"What a sweet song to sing at your wedding! I can't imagine there was a dry eye in the house. I love the lyrics, very appropriate for the marriage of two gamers. I think the orchestral elements, piano and guitar are all produced very well. Good care was given to the humanization of the strings. The vocals are performed well. I do wish there had been some vocal harmony or widening somewhere, like during a chorus or two, to break up and widen the vocal soundscape. But really it is just a very lovely and touching song."
A vocal harmony part, widening effect, or even a vocal counter-melody part (Simon & Garfunkel-style) would have been helpful, giving the piece a bit more structural contrast and intermittently buttressing the vocal part; bit of a missed opportunity, in that sense. Nevertheless, it's heartfelt, it's straightforward & honest, and there's a bard-ish, fireside atmosphere. Deia concurs:
"There are a couple times where I can kinda hear what Will is getting at, but being a vocalist myself with some of the same issues, I don't really take issue with the use of autotune to clean things up. I think the song is a great and intimate piece that really reflects a lot of emotion; Dustin's feelings really come through here. The nits I would pick is that I would have liked a bit more in terms of harmony with the vocals, either a second singing part, or maybe some other instrument to flow with the vocals at times. Aside from that, I'm feeling this!"
She's feeling the feelings :) Moving stuff from DusK that he wrote for his lady and performed on their special day; here's hoping it provides BGM for couples' moments for years to come!
DusK
on 2015-02-15 00:39:24