Help us take OCR to the next level by supporting us on

Download MP3
3,444,864 bytes, 2:20, 192kbps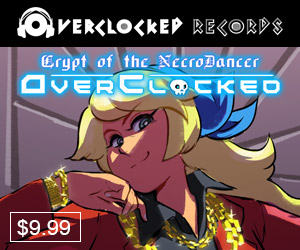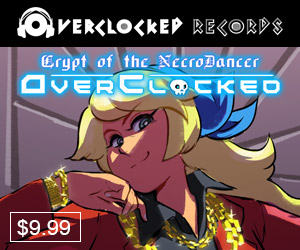 First off, thanks for joining the Rebellion and fighting with us! The battle may be over, but the war rages on... it's time to follow up all that Final Fantasy II with some Sonic 3, as Jewbei returns to OCR & joins forces with the indefatigable halc for a short-but-sweet trap (our FIRST trap mix!) & hip-hop NSFW collab of the ubiquitous "Ice Cap Zone" theme. Trust us on this one, you AIN'T heard it like this before; Jewbei writes:
"Wow, where to begin? After my Wild Arms remix, I went on a long journey to find a new sound and style to get into, and I've found trap music to be very fitting for me being that it has elements of trance and rap. So I adapted to that style very quickly. I have spent the last few years perfecting my new style all because djp told me to step out and explore. It was the best thing I have ever done musically. As halc stated, me and him go way back. He is actually the very first person I met on the internet. This was during the early days of VGMix back in 2002. We were both noobs when we met and I am happy that we always managed to keep in contact with each other over the years. In fact, halc was the one who persuaded me to submit to OCR back in 2007, and as we know the rest is history. Anyways, THANK YOU djp for kicking me in ass. Ever since that write-up on "Desirous Sacrifice," I made it my goal to make my return with a BANG. More collabs with halc are in the works, so be on the lookout!

P.S. Shout out to bLiNd for the mastering! He did a good-ass job on that!"

Arranged and produced by Jewbei
Lyrics, additional arrangement and mixing by halc
Mastered by bLiNd
Trap's been around awhile but mad props to Jewbei & halc for getting the first trap mix on OCR - been waiting for that to happen. Also glad that Jewbei branched out and found the genre - I think it suits him & I'm looking forward to seeing what else he's got in store for us. Lyrically this mix is definitely on the goofy side and spiritually reminds me of a certain Astérix ReMix from days of yore. I'm guessing/suspecting that trap has a similar capacity to dubstep in terms of polarizing listeners, but I'm personally a fan. Syncopated hat/snare rolls and 808 sub kicks - what's not to like? halc adds:
"IceCap Zone. IceTrap Zone? IceRap Zone? WHATEVER! This nigga, Jewbei. So much my nigga, that he's one of the only people that I would ever call that or even say the word around. I've known him longer than anyone in the VGM community. We go even further back than myself and long-time buddy/best man Briggs, whom I'm sure you're all more than familiar with. We have tried a few collabs over the years, but they've just never seemed to pan out for some reason. Anyway, it's been a bit too long since I've submitted a track to OCR, and this seems fitting given my sudden affectation (or what some may call penchant... modestly speaking) for rapping. These are some of the silliest bars I've written, really, #swagyolo and Sonic puns galore. It's also probably the shortest song I (and especially Jewbei) have ever submitted, but hopefully in its infinite shortness, you will also find an infinite sweetness. As always, hope you all dig."
You should definitely check out Zone Runners, Triple Troublemakers, & The Doctor Is IN for more halc rappin' action. Chimpazilla's reaction is simple-but-direct:
"What??? Ice Cap Zone? Hehe! This is fun! *does chair dance*"
Awesome to see Jewbei back, and I'm feelin' this collab with halc; whatever wasn't working for them with past attempts at doing a track together has evaporated, as this feels natural, fun, and musical. Dig the crazy-autotuned FX on the chorus, of COURSE I dig the intro callout to OCR, and the rhymes & beats flow freely. Could easily have been longer with the introduction of a drum breakdown, instrumental solo, and/or guest emcee, but as it stands it's a catchy, concise (but fully realized) jam full of swagger & sway that, well... breaks the ice, as promised :)