ReMix:

Mega Man 3 "Harder Than Steel"
Help us take OCR to the next level by supporting us on

Download MP3
9,181,458 bytes, 6:19, 192kbps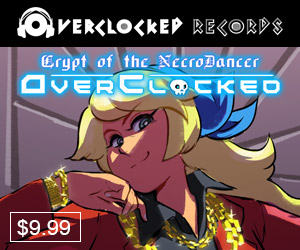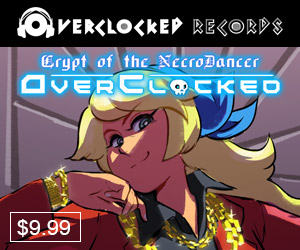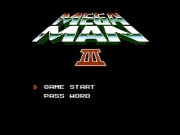 The Megas (Brian DiDomenico, Eric von Doymi, Greg Herschleb, Greg Schneider, Josh Breeding) return to OCR with their third featured ReMix, an epic rock/vocal take on "Hard Man":
"This is one of the tracks from our 2-part interpretation of the Mega Man 3 soundtrack - History Repeating. History Repeating: Blue was released in 2012, and the second half, History Repeating: Red (which includes this track) was released in May of 2014. If you like it, there's a lot more where that came from!"
At 6'19", this is a generous helping of meaty 80's-era rock beats, crunchy guitars, perky synths, and of course spot-on contextual lyrics & anthemic vocals, from an album well worth checking out. Liontamer opines:
"Despite my source usage timestamps, if you're not ultra familiar with the source tune, you might think the arrangement goes too liberal after 3:29. It's still referencing the Hard Man theme a lot, but in more subtle ways while focusing primarily on original lyrics and instrumentation. It's definitely still there though.

The Megas are also known for smart lyrics that tell a cool story, and this one doesn't disappoint either with the boxing motif. Really creative, transformative approach per The Megas' usual!"
Flexstyle adds:
"I like basically everything about this mix. The vocal harmonies, the instrumental performances, the mix is clean, the attitude is there in spades....oh, and I guess it's a pretty good arrangement, too."
If for whatever reason you're unfamiliar with The Megas, I wholeheartedly recommend checking out 'The Annihilation of Monsteropolis' as well as the acoustic jam 'The Quick and the Blue' - both excellent & representative examples that serve as good jumping-off points for their larger body of work. They're consistently good in an enjoyable way that's easy to take for granted but which requires thought, talent, & planning to pull off so well. I love the backing choir and climactic build towards the conclusion, here - really good job at building the drama. What else can I say? The mix title makes me think of a hypothetical 80's Van Damme movie that never got made... in a good way. Great stuff from The Megas, who never cease to amaze!
A-RoN
on 2015-06-12 09:33:35