Help us take OCR to the next level by supporting us on

Download MP3
5,541,888 bytes, 3:07, 234kbps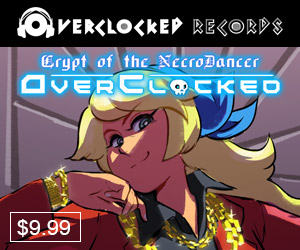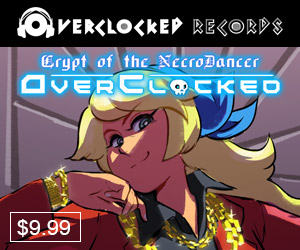 Today we've got a DOUBLE DOSE of DjjD (Jacob Diaz), starting with this SSBM ReMix from Apex 2015:
"This mix came together pretty quickly, I'd say about 3-4 days total after Shariq reminded me about the Apex album. I was going for a trancy-breakbeat-y song with some stuff, hope you guys enjoy. :D"
I especially enjoyed the "stuff" - not even kidding, since Jacob always throws a lot of curveballs and interesting production touches into each of his mixes, no matter what genre or subgenre he's working in. This one has peppy, staccato synth leads and is more syncopated than most of what I'd consider "trance," but I certainly dug it; Chimpazilla did too:
"I loves me some DjjD! His arrangements are so full of detail that they seem to be ALIVE. Love this."
Larry adds:
"Right from the bubbly opening, the fun energy is obvious here. "Targets!" is already a relaxed tune in that it's bonus music, but Jake's gives the track a bit more meat and drive to it. I really enjoyed the excellent use of panning and distance to make the soundfield spacious, particularly during the verses. This holds pretty fast to the original's structure, so anyone looking for a new yet comfortable flavor to this theme won't be disappointed, as this one's full of synthy and chippy spices.

An excellent contribution to the official album for Apex 2015, an event that almost ran out of stocks due to circumstances beyond their control, but charged back strong (like a bull in a china shop!) thanks to Twitch, CEOJebailey, and the Smash/FGC community rallying together and pulling off a minor miracle. :-)"
At just over three minutes, it's a little short, but it develops nicely and even whips out some dub wubblies on the bass for a bit, so you never feel cheated, nor does the arrangement feel incomplete. Great short-order work from DjjD & a great contribution to Apex 2015!