Help us take OCR to the next level by supporting us on

Download MP3
11,260,778 bytes, 6:47, 220kbps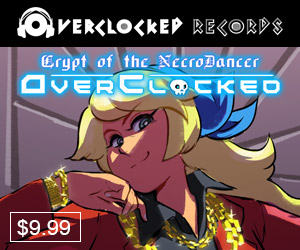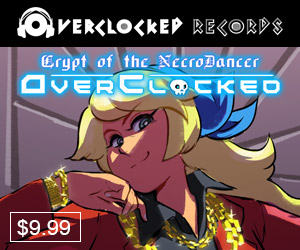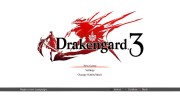 Our first ReMix of Drakengard 3 comes from OCR newcomer sschafi1 (Sean Schafianski), who has conjured up a folk/rock ballad complete with a Japanese Vocaloid-style (technically the shareware alternative, UTAU) take on the source vocals/lyrics - he writes:
"Being a huge fan of Keiichi Okabe and his work on NieR, I figured it was time to make a Drakengard 3 remix to commemorate this fantastic new game! :) This is a pop/rock arrangement of "Black Song (International)." The original name is much longer but "International" means the same thing, haha. Here, you get a very good helping of the source material, so it is definitely not too liberal this time around. I bought the official piano book and used the exact same progression as the original source; it is a little longer than the original because of the added guitar solo.

The arrangement starts mellow and slowly builds while gaining instrumentation, then bursts out into the rock section. After the guitar solo, it ritards and goes back to being mellow and slows down considerably at the end as per the original. Added vocals via UTAU. My first time using the program, haha. I hope you all enjoy! :)"
Vocaloid, along with poster child Hatsune Miku, has sort of carved out its own aesthetic in the music world - no one's going to mistake it for a human... and that's okay. There are often fleeting moments of uncanny valleyness where synthetic vocals can approach realism, but taken as a whole they just tend to have their own unique sound that some people love. It takes a bit of work to get things sounding as good as they do on this mix, at least from my observation, so props to Sean for working with UTAU pretty successfully - especially since it was his first rodeo. Accompaniment is warm & rich, guitar solo is a nice touch, and generally speaking while the vocal is prominent, it's got quite a bit of support. Liontamer writes:
"The source tune is all about taking that melody and going 6 minutes with lots of changes in what's surrounding it, and I felt this arrangement did a solid job with the same approach, with the textures constantly evolving. Electric guitar soloing at 4:18 was fun; the slowdown at 5:06 was sudden though and could have used a few extra bars to breathe... All in all, this sounded very much like a professional Japanese arrange album piece as far as the concept and presentation."
There are tons of Vocaloid pieces on YouTube, including game arrangements, but not all of them have an accompaniment this strong; kudos to sschafi1 on his OCR debut!