Help us take OCR to the next level by supporting us on

Download MP3
8,791,205 bytes, 5:31, 210kbps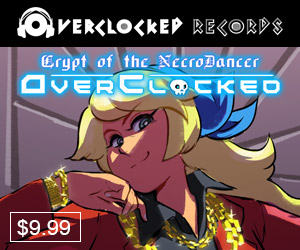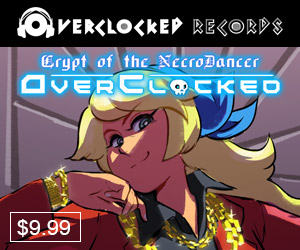 Some sources were made for vocals, and sometimes it can be a stretch.... you also don't always know until you actually try. That being said, I'm very glad DrumUltimA (Doug Perry) gave his concept a shot, because this modern pop ballad with sparse chromatic percussion, a dramatic whooshing wind, haunting background vocals, and original lyrics & autotuned vocals is something different, something expressive, and thus something quite welcome:
"This was my contribution to Materia: Final Fantasy VII Remixed, a massive arrangement album put together by Sebastian Wolff. I'm primarily a percussionist, but I've always loved singing and have always dreamed about being some sort of pop star. While those dreams are probably best left as dreams, the timing of Materia ended up being perfect for me to try my hand at arranging, performing, and producing a pop track. The result was this!

The lyrics can be interpreted in a lot of different ways, but were inspired by the scene in FF7 when Barrett tries to save Dyne after the Mako Reactor blows up and the village catches on fire. Feel free to take the lyrics EXTREMELY literally. :)"
The tempo is deliberate, with everything undulating & the whole entire soundscape breathing in & out like a single organism; pretty cool. There was a time when stylized (i.e. obvious) autotuning had a polarizing effect with some listeners, but I think (hope) we're past that, because ultimately it's just another tool in the toolbox, and the question should always be whether it works in the context of the arrangement, not whether it's "acceptable" in the abstract. I think it works here, especially when Doug reaches up into his falsetto. It also helps that the lyrics are serious, contextual, & emotional; Doug should definitely explore his inner pop star a bit further, based on the strength of this initial attempt! Production highlights a few key ingredients very effectively and draws attention to the right elements, while the ebb & flow of the accompaniment lends interior motion to each passage. The whole thing feels like a very specific concept/vision that has been realized with style and conviction; great stuff, a wonderful contribution to the Materia album, and a musical side of Doug that I'd love to hear more from. Highly recommended.