ReMix:

Silent Hill 3 "Hometown (Unabashed Mix)"
Help us take OCR to the next level by supporting us on

Download MP3
5,544,444 bytes, 2:52, 255kbps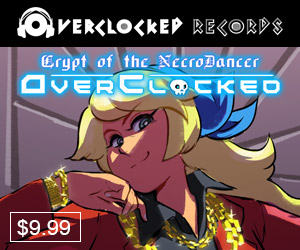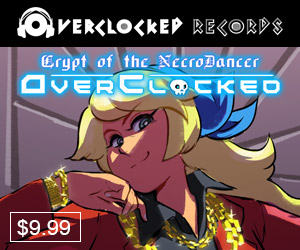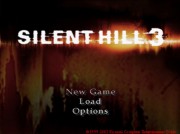 Our FIRST ReMix of SH3! A really cool & unique debut submission from Flameing Daeth Fearies that offers an industrial/rock take on Silent Hill 3's vocal "Hometown" source; cosmic justice dictates that I quote a portion of the bio from their website:
"Flameing Daeth Fearies is genre bending, pop culture meets nerdy subculture, eyegasm of a show. FDF's songs have notes of KISS, Beck, Nirvana, and Jet. The music stands on its own, but to truly understand the Fearies is to see them live. Sing alongs and smoke filled bubbles. To get your Jimmy's rustled by a green gorilla and dance in the rainbows with a fox and a unicorn. We are what Glitter Cheetos taste like while browsing teh interwebs."
Bold words! If you're in or around Little Rock or otherwise have the chance to see them live, it certainly looks like it's worth it, based not only on the above description but also the photos on their site. About this submission specifically, Rusti Majere writes:
"This is my first submission to the site, but I've been a fan and a follower for many years. Now I get to be part of the community! My band does event shows and this was a song I composed and recorded for our event, A Very Feary Halloween: Silent Hill! It was awesome! We always go all out with decorations, lighting, bubbles, and dancers. This show had references to Silent Hill, as well as Five Nights at Freddy's, so we had Heather Mason, Pyramid Head, Lisa Garland, a lovely nurse from Alchemilla Hospital, and many more staples of the Silent Hill series. This song was recorded and performed by Rusti Majere, and mixed/mastered/produced by Devin Castle."
Sounds like a badass show! This source works extremely well for this genre; lyrics stew with angst/aggression, the whole piece benefits from some grit & industrial grime, chorus hits hard & is catchy, and the vocals are spot-on for the style. I was ready to be skeptical, but Rusti sold me in the first twenty seconds, as things quickly click & fall into place. Judges had some EQ concerns, and the overall arrangement runs fairly close to the source, but neither problem struck me as particularly prohibitive - details were discernible, and the genre shift is pretty noticeable. Palpable concurs:
"I liked the balance and the rest of the soundscape. Not to mention, it's a really creative take on the source. Totally different instrumentation and delivery, it's a total jam. My only complaint (besides the intro, which should be changed to jive with standards) is that the song ended before I wanted it to. I could have really gone for a bridge and an over-the-top chorus. A good problem to have when your audience wants more."
Kudos to Rusti for conceptualizing this mix in the first place, and then executing it convincingly & memorably; we don't hear a lot of submissions in this style, it's a nice change of pace, it's our first ReMix of Silent Hill 3, and it's an interesting source that definitely deserves the attention!