ReMix:

Mega Man 10 "Chivalrous Medicinal Murder"
Help us take OCR to the next level by supporting us on

Download MP3
6,713,951 bytes, 3:29, 254kbps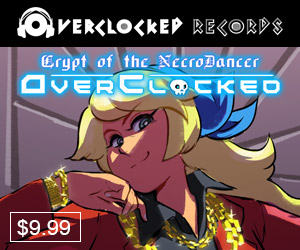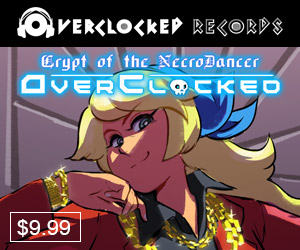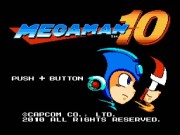 EXCELLENT!! Magellanic (Liam Charalambous) had SIX ReMixes posted in 2014 and several before that, but we haven't seen him recently... until now, with a revamped, kickass rock arrangement of Mega Man 10 & Mega Man 6:
"Hello, panel, its been a while. Well, where to start? This remix has quite a story. Back in... I think 2011, I entered the team Wily Remix Gauntlet with my chosen Robot Master, Knight Man. Throughout the the competition I remixed Knight Man with various Wily themes. Sadly, all were lacking in production and/or arrangement quality. Everyone loves Mega Man tunes for good reason and a year later or so, fancied trying to clean up one of those old competition remixes. I settled on "Abandoned Memory" with Knight Man but, gosh darn it, couldn't get the arrangement right, let alone production. This remix was originally started in 2012... It has been recorded and rearranged probably about 6 times.

For whatever reason, this remix has been a massive block to me and I've not been able to like it in any one of its forms. Anyway, here in 2016, I don't get much time for music, but wanted to just get this damn track finished. Hopefully, I can move on to something new without this track nagging in the back of my mind."
Sounds pretty durn good to me; I can relate to working on the same track through several iterations, over a long period of time, but I think this version that Liam finally landed on is high-energy, rock-solid rock of which he should be proud. Panel concurs; Gario writes:
"Well, this is a powerhouse of a track. Great arrangement of the sources, and some great performing. The layering of the two sources together in particular is great - using Knight Man's recognizeable intro as a rhythmic backing behind the Dr. Wily stage material was brilliant."
Sir_NutS concurS:
"This one is indeed a no-brainer. Right off the bat it hits you with the chunky guitars and soaring synth lines that are simple but actually feel rich in texture. Excellent production values here, and the arrangement is top notch as well, both sources are represented really well. Guitar performances are powerful and show excellent musicianship. This Mega Man 10 track is, in my opinion, one of the best Mega Man songs ever made, and this remix totally does it justice."
Definitely some assertive compression at play, but it's part of the aesthetic, and the tempo/pacing are blistering, along with the soloing - amazing stuff. Judges said what needed to be said, really, so in summation: DAMN good to see more music from Magellanic! Seems like this arrangement may have hung him up a bit, but the end result is fantastic, and my fingers are crossed that this means we'll be hearing more, soon!