Help us take OCR to the next level by supporting us on

Download MP3
11,617,858 bytes, 7:40, 201kbps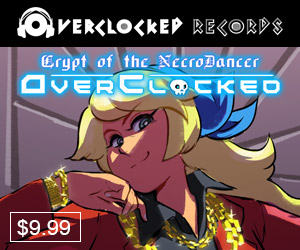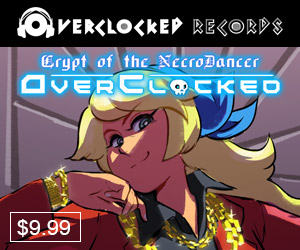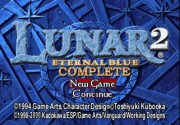 Happy Valentine's Day, from us to you! We've got a sweet symphonic vocal ballad arrangement of Lunar 2 from newcomer Chris Muggli-Miller to celebrate the occasion, featuring an almost spiritual/inspirational aesthetic, a wonderful lyrical ebb & flow to the accompaniment, and some stirring runs & dynamic swells to accentuate Chris's voice:
"From Lunar: Eternal Blue, one of my all-time very favorite games, here is my arrangement of "Lucia's Theme." Orchestra + vocals. The title "Blue Star Prayer" comes from one of Lucia's spells that was deleted from the final game (still accessible by a glitch).

Lunar 2 was one of those games that affected me more strongly than it had any right to do. While I thought the ending song was a perfect way to end the story, part of me wondered how it might have sounded if it had been a full orchestra production, like the ending themes from Final Fantasy games with which I was more familiar. Looking online and seeing a curious lack of fan-made Lunar 2 remixes and tributes out there, I decided to do my part.

Here is "Lucia's Theme," re-envisioned to sound more like a Final Fantasy ending theme, thereby combining two of my favorite things. True Lunar 2 fans will discover other themes from the game hidden throughout the orchestration. All arrangement and production is 100% my own work, including the vocals. Here, you can listen to me sing a song that was never intended for my voice type. Doesn't that sound like fun?

Additionally, I had the good fortune of being able to share this version with Noriyuki Iwadare (composer of the original) who gave it his personal stamp of approval. That finally makes me cool, I just know it. Enjoy. Thank you!"
The vocalist's style and the stirring presentation remind me of an aesthetic you might hear in a Contemporary Christian or praise context; not a good or bad thing, per se, but I think it works well with this particular source and with the ReMixer's voice. The highlights for me are all the runs, flourishes, and ornamentations Chris has baked into the accompaniment, which is heavy on string swells, agile woodwinds, and harp/bell arpeggios... the net effect is that it's not someone singing OVER an orchestra, it's someone singing WITH an orchestra, as the two components complement one another from phrase to phrase. When I first heard it, I described it to the judges as a "swirling, old-school Disney feel," and I think that label sticks & says a good deal. Chimpazilla writes:
"This instrumentation gets my highest rating, WOW it's well done. The vocal comes in a touch loud for me, and while the singing is competent with good vibrato, there are spots that are flat. Even so, this cover is sensational."
Nutritious adds:
"Great instrumentation and writing on display... Chris achieves a great balance between the backing orchestra and the vocals so that the former supports, rather than competes with, the latter.

Great delicate phrasing on even more minor backing instruments. Top notch sequencing here. Man, instrumentation sounds gorgeous. I'm plagued with sample envy."
Samples are definitely good, but it's more about how they're being employed.... very good ear for part-writing, balance, dynamics, AND tempo, all of which breath life into the arrangement. Great & romantic stuff for V-Day; hope to hear more from Chris in the future!