OC ReMix Merchandise
We're proud to partner with eStarland to offer official OC ReMix merchandise.

Sexy Black OCR T
$14.99, all sizes
S | M | L | XL | 2XL | 3XL

Über-Comfy OCR Hoodie
$26.99, all sizes
M | L | XL | 2XL | 3XL

Suave White OCR T
$14.99, all sizes
S | M | L | XL | 2XL | 3XL
Prices do not include shipping. International shipping is available. Profits from each sale help fund our bandwidth.
Games, Consoles, Anime & More at eStarland.com...
eStarland.com is an awesome place to go for both new and old games & anime/related merchandise. We know the owner personally and he supports OverClocked ReMix.

Music Gear & Software at Zzounds.com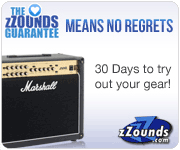 Zzounds.com is a great online retailer for music gear. We've bought mixers, sound cards, and other equipment from them ourselves. They've got competitive pricing, fast shipping, a large inventory, and a goofy name. Here are some links to common sequencer/daw programs that they sell:
They've also got a great selection of audio interfaces; we recommend the very affordable Audiophile 2496.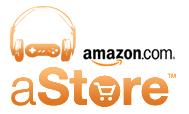 Shop with Amazon? Use our Amazon store and you'll help us out, at no added cost to you. Please share this link with others; it's a great, easy way to support OCR!