Posted 2017-04-24, evaluated by the judges panel
---
Newcomer Smooth4Lyfe (Joey Ofori) writes:
"This is a lyrical hip hop song inspired by "Dearly Beloved," one of the main themes from Kingdom Hearts! The lyric theme is inspirational and motivational. Enjoy!"
Good stuff; great flow, mellow & serene accompaniment, nice trap-style rolls on the hats/snares, and very clean, clear, & wide production. Judges were unanimous, but did have some pointers; Gario's vote covers things well & sums up my own take:
"Damn, this is on point. Lyrics are amazing, and the vocals are perfect for the RnB style. The chorus at 1:14 and later doesn't really stand out compared to the rest of the track, which is a shame considering the rapping really builds up to that point. Some different processing of the vocals, or even some doubling in a different octave would've made that chorus more poignant. The background instruments are mixed just a little too far into the background, but they do give the space the voice needs. It would've been nice to hear them just a little more, though.

The ending is a bit disappointing, fading out like that. It feels like it should've at least completed the line it was on when it faded out. Overall, though, the issues I have with this are minor - this really does a great job nailing that old school RnB rapping style. It's smooth, the lyrics are on point (even sending me chills as I listen to them), and it's a unique approach to this very popular source. Great work!"
So yes, I think the chorus could have used something to differentiate it more, and at times the accompaniment could have used some more presence in the foreground, but those are minor issues... this is a creative, enjoyable, & well-executed take on a KH theme I haven't heard done in this style, which is a style we don't see that much of regardless. Respect to Smooth4Lyfe, who delivers on his pseudonym, for a great debut on OCR - definitely hope to hear more!
Discussion
Latest 3 comments/reviews; view the
complete thread
or
post your own
.
--- chainofmemories
on 2017-05-01 04:21:39
---
This sounds great and it perfectly sums up everything I love about kingdom hearts. when you forget a memory. It's like disconnecting a link in a chain. forgotten but not lost. I also loved the fact that he said nobodies were good despite not having hearts.

Ronald Poe
on 2017-04-30 12:14:36
---
It's a well-done remix but not really my cup of tea. I don't care for such bare-bones rap (not that there's any arrangement issues) but the lyrics are good. I love Kingdom Hearts (the entire franchise) more than you can imagine and think there needs to be more KH remixes around here.
I'm not trying to be rude and really do admire the effort put here.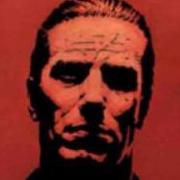 Liontamer
on 2017-04-19 13:35:17
---
What did you think? Post your opinion of this ReMix.
Sources Arranged
(1 Song)
Primary Game:

Kingdom Hearts (Square , 2002, PS2)
Music by Hikaru Utada,Yoko Shimomura

---

Songs:
---
Tags
(11)
Genre:

Hip Hop,R&B,Trap

Mood:

Chill,Mellow

Instrumentation:

Bells,Singing,Strings,Vocals: Male,Vocals: Rapping

Additional:

Lyrics > Lyrics: Original
---
File Information
Name:

Kingdom_Hearts_Protect_Your_Kingdom_OC_ReMix.mp3

Size:

5,290,147 bytes

MD5:

7d4bbb504ed631bed9876c94a1728c8b

Bitrate:

192Kbps

Duration:

3:36
[Verse 1]
I see the kingdom in the sky
And the kingdom in your heart (Yeah)
You got the key to reach every dream, see you had it from the start (That's right)
Strong enough to beat every challenge
Good enough to reach every palace
And, with a team, you can do anything
I mean everything within everything
Climbing every mountain
Swimming every sea (Every sea)
Nobody can ever take your spot, it was made for you because you got a heart
If you got my back, I got yours (Yeah)
and through everything, we'll break forward (Yeah)
See us running through every door (Yeah)
Are you ready for what's in store? (Woo!)
[Bridge 1]
They will say that you'll never be
Filling you with dark energy
Enemies will eventually
turn into a chain of memories
Those memories have a tendency to break every wall whether short or tall, that's your destiny
Every step is a path you take to your legacy
[Bridge 2]
Here's the key to your destiny
Open doors like it's sesame
Even those without a heart
Still has a form of identity
Times might be helpless and dark without a doubt, but what's inside will never die and you gotta try
[Chorus]
Protect your kingdom
Protect your kingdom
Protect your kingdom
Protect your kingdom
[Verse 2]
Got friends in different places
With many different faces (That's right)
And the more you meet along the way is a team of many graces (Yeah)
Whether big or small, you got a kingdom strong, take down the one that controls them all
Take the fall, no, take my hand, I'll lift you up, I won't give up
Reach the highest mountain (That's right)
Never let them down (No way)
Help along the way (Uh-huh)
Help you reach the crown (OK)
See the memories include all of us and these broken pieces we built the trust, made it strong, made it last, making sure they don't become the past (Go!)
[Bridge 1]
That power comes from inside you, strong enough to fix anything
So anyone that says otherwise is a nobody destroyed mentally
[Bridge 2]
Take the chance, live the dream, make a change, still believe, risk it all, go achieve... and most of all
[Chorus]
Download
Size: 5,290,147 bytes
MD5 Checksum: 7d4bbb504ed631bed9876c94a1728c8b
Trouble downloading?
Right-click one of the mirror links above and select "Save Link As" or "Save Target As"!!
Help us save bandwidth - using our torrents saves us bandwidth and lets you download multiple mixes as a single download. Use the tracker below and scroll for more information, or visit https://bt.ocremix.org directly, and please don't forget to help us seed!!
ocremix.org is dedicated to the appreciation and promotion of video game music as an art form. more...
Content Policy
(Submission Agreement and Terms of Use)
Page generated Sat, 28 Jan 2023 03:00:26 +0000 in 0.0602 seconds
All compositions, arrangements, images, and trademarks are copyright their respective owners. Original content is copyright OverClocked ReMix, LLC. For information on RSS and JavaScript news feeds, linking to us, etc. please refer to resources for webmasters. Please refer to the Info section of the site and the FAQ available there for information about the site's history, features, and policies. Contact David W. Lloyd (djpretzel), webmaster, with feedback or questions not answered there.