Posted 2017-07-18, evaluated by the judges panel
---
TWO NutS ARE BETTER THAN ONE...
There. I didn't even beat around the bush, I came right out & hit you with the dad pun upfront, so now you can relax.
We've got a double dose of Sir_NutS (Paul Michael Molina) for you today, with TWO MIXES that are BOTH from games not previously ReMixed on OCR!! We start with a toe-tapping house/EDM arrangement of Castlevania Legends, for the Game Boy:
"This is a remix of Castlevania Legends - "Stage 4 (Highest Castle Floor)" for Game Boy. This is, without a doubt, the most overlooked Castlevania game of all. It's even been disowned by Iga himself, forever banished out of the classic Castlevania timeline. It's a pity, because I did like the idea behind the lore of this game, with a female protagonist (Sonia Belmont) being the hero this time around.

As I have a knack for overlooked games (not in small part to my participation in PRC over the years), I decided to give it a go. In fact, this started as an idea I had for the PRC anniversary (Free Round), but I didn't get the time to do it for that week. Plus, I still don't have a Castlevania Legends remix on the site yet, so this will complete my personal list of must-have-an-OC-ReMix games.

About the production, this remix is a house-y take on the theme. I tried to keep things simple and didn't want to go the hard-EDM route I tend to go most of the time. This is rather a softer kind of remix with more focus on ambiance and not in speaker-destroying synths. Instead, I went with a softer palette than usual. The ambiance in the past is not static and I made sure it's constantly changing, sometimes blissful, while in other occasions choirs and pads join up to produce a bit of a more ominous or dark feel, which fits a Castlevania ReMix. That's not to say, however, that it'll make people stand still. I try to keep a constant, solid, danceable groove throughout the track and a pretty meaty bass to keep things moving along. Synths are of my design, as usual.

As for the arrangement, I didn't stray away too much from the original. However, there's plenty of additions in the harmonies to identify, a new fitting bassline, as well as some soloing which I've been having more fun with lately, now that I have a working keyboard. Although I didn't go as far from the original as usual, there's really very little content that is exactly the same as the original, and will be apparent to the attentive listener. All in all, this isn't my most complex remix, but, at the same time, it's one I am quite happy with, and I think it does justice to the original soundtrack, which I think deserves much more attention."
Took long enough to get this game represented, considering it's a Castlevania title on a Nintendo system, but it definitely has dark horse status in the franchise. How 'bout that Netflix anime thinger? I thought it was good, but short, so my full judgment is reserved until there's just more of it... still, given the number of live-action AND anime train wrecks in the world of video game adaptations, it certainly could have been worse. I'm still scarred from the Samurai Showdown anime; it breaks fans like tiny twigs. But I digress; Mike's a synth enthusiast, and I suppose I am too, and a love for electronic textures & an appreciation for the history of electronic instruments comes through in his approach to music. This is fun, a tad retro but not too far back, and puts a lot of emphasis on the melody. Chimpazilla writes:
"The track has that classic 80s-inspired-yet-fully-modernized sound I've come to expect from Sir_Nuts that he does so well. Soundscape is full, kick is pumping, and there's tons of soloing and fun writing details going on."
Deia adds:
"The style change and overall groove are excellent and i really enjoyed hearing a source that hasn't been heard around here :)"
Ditto that; to be fair, judges did take issue with some intonation on bass, aspects of production, and a little repetition, but the consensus approval prevailed, especially after some tweaks/revisions from Mike. It's fun, it's flashy... it's a musical humdinger! Space lasers & cosmic synthesizers prevail, and while that might sound weird for the low-tech land of CV, it works quite well with the source & capitalizes on a rather strong melody that DOES deserve some attention, and has now received it; good stuff!
Discussion
Latest 2 comments/reviews; view the
complete thread
or
post your own
.
---

Black_Doom
on 2017-07-26 18:48:29
---
Oh, this is totally awesome. There's nothing too fancy here, yet it is an absolutely top-notch work - it even may be one of my favorite tracks by Mr. NutS. Just can't stop listening to it again and again! I'm a huge fan of such melodic house-ish tracks

The tune is incredibly catchy, especially love its subtle melancholic/dreamy vibe. The instrumentation is pretty neat as well - really love the sweet synth lead, nice bass and solid beats. I also dare say that in my opinion some vocals can easily fit this song and make it a bit more interesting - I can certainly imagine a vocal version of this track

Don't get me wrong, though, I can't get enough of this stuff, it's simply amazing! Keep it up! I hope you will make some similar ReMixes at some point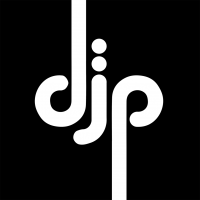 djpretzel
on 2017-07-18 14:52:20
---
What did you think? Post your opinion of this ReMix.
Sources Arranged
(1 Song)
Primary Game:

Castlevania Legends (Konami , 1997, GB)
Music by Kaoru Okada,Youichi Iwata

---

Songs:
---
Tags
(6)
Genre:

EDM,House

Mood:

Energetic

Instrumentation:

Electronic,Synth

Additional:

Time > 4/4 Time Signature
---
File Information
Name:

Castlevania_Legends_My_Beautiful_Vampire_Hunter_OC_ReMix.mp3

Size:

6,111,329 bytes

MD5:

822db55705d7a9a307d99795e7fabb76

Bitrate:

228Kbps

Duration:

3:30
Download
Size: 6,111,329 bytes
MD5 Checksum: 822db55705d7a9a307d99795e7fabb76
Trouble downloading?
Right-click one of the mirror links above and select "Save Link As" or "Save Target As"!!
Help us save bandwidth - using our torrents saves us bandwidth and lets you download multiple mixes as a single download. Use the tracker below and scroll for more information, or visit https://bt.ocremix.org directly, and please don't forget to help us seed!!
ocremix.org is dedicated to the appreciation and promotion of video game music as an art form. more...
Content Policy
(Submission Agreement and Terms of Use)
Page generated Sat, 10 Jun 2023 07:31:49 +0000 in 0.0529 seconds
All compositions, arrangements, images, and trademarks are copyright their respective owners. Original content is copyright OverClocked ReMix, LLC. For information on RSS and JavaScript news feeds, linking to us, etc. please refer to resources for webmasters. Please refer to the Info section of the site and the FAQ available there for information about the site's history, features, and policies. Contact David W. Lloyd (djpretzel), webmaster, with feedback or questions not answered there.