ReMix:

Deus Ex "God from the Machine"

3:23
Posted 2018-01-14, evaluated by the judges panel
---
Linkin Park meets Deus Ex?!?
Not *too* far off the mark, as newcomers Moiré Effect take UNATCO in an aggressive, vocal rap/metal hybrid direction, with spoken verses, an anthemic sung chorus, some pretty gritty & on-point Orwellian lyrics, and a whole lotta energy; Drew writes:
"I am Drew Etterle (SuprMelO) and my bandmate is Scott Wells (BluuMonk), and together our band is Moiré Effect. Our submission is a hard rock remix of the "UNATCO" theme from the original Deus Ex, released on PC in 2000, and is titled "God from the Machine."

Deus Ex was revolutionary in its mature subject matter and open-ended gameplay. It was also nigh prophetic in its portrayal of our evolving relationship with technology, ever increasing government surveillance, and corporatism. While the themes from the song draw heavily from the original, the visuals of Mankind Divided and Human Revolution convey the same sense of gravity, just in a different way.

The UNATCO music is a serene but mysterious song, perfect for investigating intrigue at the virtually unaccountable global police bureaucracy. We took melodies and progressions and found they served great for examining our behaviors and habits brought on by technology, and the ease of surrendering privacy to the system. The hard rock take added weight to the themes of surveillance and corporatism we were exploring in the song.

[Spoilers for Deus Ex ahead] A lot of Scott's lyrics are lifted and modified from JC Denton's encounter with the A.I. Morpheus late in the original game. Morpheus presents itself as a system that trawls the internet for people's information and presents it back to them for their amusement. It seems benign, but it's not difficult to imagine it as a much more sinister system. And why would we feel the need to create such a system? [/Spoilers]

We actually cut a music video for the song using footage from various trailers for other Deus Ex games. Thanks for taking a listen."
While this particular genre/sound might be polarizing for some, it's pretty damn hard to execute well, and there's zero room for lack of confidence or going halfway. Kudos to Drew & Scott for both the vision and the conviction, here - it comes through in their music; this is a song they WANTED to make happen, and they did. I'm not even a huge fan of the style myself, but I was definitely getting into it, the chorus lands right, the backing synths & DSP are integrated effectively, the entire narrative vision is relevant both to the game and to our modern, post-Snowden era. Gario writes:
"This has 'Linkin Park' written all over it, and I enjoyed every second of it. The rapping paired with the screamo, the quality guitar work against the simpler synths, and the thematic lyrics - it's quite the homage to one of my favorite games. It's unconventional, but it's really quite good."
Sir_NutS adds:
"Very 2000s Nu-metal, this one... The arrangement and structure are pretty good here, this sounds like a single you would hear at the peak of the nu-metal popularity, though an expressive guitar solo is not something you often heard in the style, here it's a very nice inclusion."
Great stuff; I love surprises like this, love to see genre diversity and tracks which embrace not only a specific aesthetic that we see less of, generally, but which also embrace the game narrative and draw connections to the here & now. While Deus Ex works particularly well for this style, I'd love to see what else these two can cook up in terms of VGM adaptations. Great stuff, check it out!
Discussion
Latest 3 comments/reviews; view the
complete thread
or
post your own
.
---

Black_Doom
on 2018-01-16 15:49:04
---
Mind - blown, jaw - dropped, heart - yours

Seriously, though, loved this track so much, especially the anthemic chorus. And the lyrics are quite clever in general. The instrumental is very good as well! OCR needs your stuff, guys!


Geoffrey Taucer
on 2018-01-15 12:04:17
---
I loves me some Linkin Park, and these guys absolutely nailed the style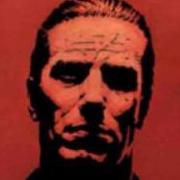 Liontamer
on 2018-01-12 13:31:29
---
What did you think? Post your opinion of this ReMix.
Sources Arranged
(1 Song)
Primary Game:

Deus Ex (Eidos , 2000, WIN)
Music by Alexander Brandon,Bryan Rudge,Dan Gardopée,Michiel van den Bos,Reeves Gabrels

---

Songs:

"UNATCO"

---
---
Tags
(11)
Genre:

Metal,Rock

Mood:

Aggressive,Dark

Instrumentation:

Electric Guitar,Singing,Synth,Vocals: Male,Vocals: Rapping

Additional:

Lyrics > Lyrics: Original
Production > Live Instruments
---
File Information
Name:

Deus_Ex_God_from_the_Machine_OC_ReMix.mp3

Size:

4,969,064 bytes

MD5:

4de9a3ed83741b01ecfc8ed77125d8e6

Bitrate:

192Kbps

Duration:

3:23
My vision is augmented, y'all
Check your status again for the third time tonight
Your face lit up with the pale blue light
Hoping for connection or some validation
Got you tripping and hallucinating phantom vibrations
Eyes dried out, but you continue to read
Can't miss out 'cause you hunger the feed
The world keeps spinning behind the screen
Lie awake in bed as you serve the machine
Just let me in, come join your friends
I'll follow your path as you carry me near and far
Just let me in, share without end
And smile for me as I tell you who you are
Keep up appearances, mask what you truly think
Them cookies keeping tabs as you click the link
The ones closest only see what you want them to see
But you trusting Zuck, Brin, and Bezos implicitly
The signal goes out and it's passed around
You say you're putting out knowledge as it's going down
Stick it to 'em, ya heard fate favors the bold
They're saying thanks for the data as they swallow it whole
Just let me in, come join your friends
I want it all, everything that can be known
Just let me in, share without end
Hold me up and you'll never feel alone
Just let me in, come join your friends
We're watching and we'll try to understand
Just let me in, share without end
Accept your judgement from my invisible hand
I never asked for this
Accept your judgement from my invisible hand
I never asked for this
Accept your judgement from my invisible hand
Download
Size: 4,969,064 bytes
MD5 Checksum: 4de9a3ed83741b01ecfc8ed77125d8e6
Trouble downloading?
Right-click one of the mirror links above and select "Save Link As" or "Save Target As"!!
Help us save bandwidth - using our torrents saves us bandwidth and lets you download multiple mixes as a single download. Use the tracker below and scroll for more information, or visit https://bt.ocremix.org directly, and please don't forget to help us seed!!
ocremix.org is dedicated to the appreciation and promotion of video game music as an art form. more...
Content Policy
(Submission Agreement and Terms of Use)
Page generated Thu, 30 Nov 2023 10:26:36 +0000 in 0.0492 seconds
All compositions, arrangements, images, and trademarks are copyright their respective owners. Original content is copyright OverClocked ReMix, LLC. For information on RSS and JavaScript news feeds, linking to us, etc. please refer to resources for webmasters. Please refer to the Info section of the site and the FAQ available there for information about the site's history, features, and policies. Contact David W. Lloyd (djpretzel), webmaster, with feedback or questions not answered there.