Posted 2018-03-01, evaluated by the judges panel
---
aluminum's last featured ReMix was a Super Mario 64 jam back in 2007, so it's BEEN a while! Fast forward many years and we've got this dystopian, dark, industrial-edm-rock arrangement of The Wolf Among Us: Season One:
"Probably time to work on a new OCR submission... let's see, my last one was... *checks page*... 9 years ago?! Hmm, that was a bit longer than intended. Anyway, here's a Wolf Among Us arrangement that I hope you like. The Stabbing Westward track "Why" was a big influence here; I wanted to make something that blended a bit of that style with the dark 80s-esque synths of the original, as well as some aggressive modern elements.

I used an extended version of the main melody to bookend the song, with some original material in the middle. This track has probably the most production work I've ever put into anything (although, no, not actually 9 years' worth - which would be particularly impressive since the game came out in 2013 ;) )."
Good timing since there seems to be a renewed interest in science fiction & cyberpunk on Netflix, Amazon, HBO, and elsewhere, so this fits right in with some of what old & new audiences are enjoying. Things intro cinematic, setting the stage before a deep DX-style synth bass establishes the aesthetic more concretely, passing the ball to a quick riser that in turn segues into a groove channeling Terminator & William Gibson & the like; Stabbing Westward influence is apparent & well-executed. The artist could have applied one of those trendy VHS audio filters that are all the rage for synthwave these days and fooled me into thinking this was a (good) soundtrack to a (bad) forgotten MST3K early 90's sci-fi flick ;) I had a suspicion this one would be right up Sir_NutS' alley... which he confirmed... by indicating that it was right up his alley:
"aluminum? Well that's quite the blast to the past, I used to listen to your sm64 remix a lot. Anyhoo, I see the 10 year break wasn't in vain, as your production has indeed evolved for the better. I really liked the sound design on this one, strong drums, and I dig the usage of pitch bending in those vowel-filtered synths. It keeps a dark atmosphere throughout, with a pace that can seem a bit plodding at some spots, but there are some sections that change things up, like the high-energy guitar section. I think the listener could've been eased into this section a bit better, but the transition is not something I think detracts from the track as a whole. On a side note, I haven't played this game or heard this soundtrack before, but this source is right up my alley. Nice pick there."
Judges agreed that the transition into the more aggressive & quicker guitar section was a little abrupt, but disagreed on the extent to which it mattered. From a cinematic perspective, it would definitely be a "cue" like the start of an action sequence, car chase, etc., and it's not too hard to envision it as such, but foreshadowing with earlier guitar elements might have increased the synergy. For me this conjured a lot of good memories of watching sci-fi from 2-3 decades ago, good AND bad, and usually digging the music either way. Atmospheric stuff that channels a specific sort of nostalgia, at least for me, and captures the soundscape perfectly. Nice interpretation, and great to see aluminum back on the homepage after a decade!
Discussion
Latest 3 comments/reviews; view the
complete thread
or
post your own
.
---

DimeTower
on 2018-03-11 01:23:35
---
Wow, I don't know the original source well but I am DIGGING this arrangement - the adjustments and tone are wonderfully interwoven and the overarching mood seems like something out of Stranger Things, which I understand as intentional and this just crushes it. Wonderful sections at 1:45, an intriguing transition at 3:03 and liberal use of... everything... means there's something for everyone! Special props for the walkback in the final minute - I thought it put a great cap on it. If you want a unique sound and something better than the normal fare, you've got an instant download here!

evktalo
on 2018-03-03 00:18:01
---
Cool track that is at the same time atmospheric and has a hard-hitting edge. The main melody is very memorable and it's well used in the arrangement. The transition calls a lot of attention to itself, it's not like a smooth seamless transition, but I like djp's description of it, to me it feels like it achieves what it sets out to do and sections the song into parts very definitely, and I liked it. The guitar sound itself sounded a bit 'contained' to me, instead of being impressively aggressive, but at the same time I suppose it's more part of the style that was gone for and it sits fine in the mix once it's less exposed after the transition.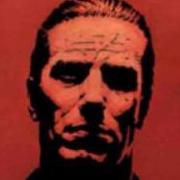 Liontamer
on 2018-02-28 14:07:56
---
What did you think? Post your opinion of this ReMix.
Sources Arranged
(1 Song)
Primary Game:

The Wolf Among Us: Season One (Telltale Games, 2013, WIN)
Music by Jared Emerson-Johnson

---

Songs:
---
Tags
(11)
Genre:

Cinematic, EDM, Industrial, Rock

Mood:

Aggressive, Dark

Instrumentation:

Electric Guitar, Electronic, Synth

Additional:

Effects > Distortion
Time > Tempo: Variable
---
File Information
Name:

Wolf_Among_Us_Season_One_Binding_OC_ReMix.mp3

Size:

10,153,849 bytes

MD5:

b3fe2592b2b5c276a0d87a4118b39cd0

Bitrate:

258Kbps

Duration:

5:12
Download
Size: 10,153,849 bytes
MD5 Checksum: b3fe2592b2b5c276a0d87a4118b39cd0
Trouble downloading?
Right-click one of the mirror links above and select "Save Link As" or "Save Target As"!!
Help us save bandwidth - using our torrents saves us bandwidth and lets you download multiple mixes as a single download. Use the tracker below and scroll for more information, or visit http://bt.ocremix.org directly, and please don't forget to help us seed!!
Follow OC ReMix on Facebook, Twitter and YouTube! Don't miss the latest ReMixes, albums and news!
Follow @ocremix
Content Policy
(Submission Agreement and Terms of Use)
Page generated Thu, 26 Nov 2020 02:16:04 +0000 in 0.0508 seconds
All compositions, arrangements, images, and trademarks are copyright their respective owners. Original content is copyright OverClocked ReMix, LLC. For information on RSS and JavaScript news feeds, linking to us, etc. please refer to resources for webmasters. Please refer to the Info section of the site and the FAQ available there for information about the site's history, features, and policies. Contact David W. Lloyd (djpretzel), webmaster, with feedback or questions not answered there.