Posted 2020-03-03, evaluated by the judges panel
---
Our final featured selection from Shonen ReMix Jump! is an atmospheric, uptempo fusion/edm jam from timaeus222 (Truong-Son Nguyen), arranging the password theme from Yu-Gi-Oh! Forbidden Memories:
"Alright, more Yu-Gi-Oh! I've been telling myself that I should try remixing something super-short at least once, kinda like how Rozovian's remixed a 4-note source tune and Chimpazilla's done it with a 6-note source tune.

I was having a lot of fun getting the dynamic pads and deep bass to sound just right, but I especially enjoyed playing around with layered reverse delay effects in the breakdown section and outro, as well as the glitch stuttering and stutter-esque sequencing. I also haven't written a solo in quite a while (over a year, actually), so it was refreshing to do two short ones in here with that square wave lead. Oh yeah, and I wrote this in three days: two consecutive days and a third day about 3 months later. :-)

Breakdown:

And of course, a source breakdown for you peeps. The gist of it is that notes #1-4 and #5-8 were each used to form a two-chord progression, either explicitly arpeggiated or rolled, or as actual chordal accompaniment.

!= : not really equal to
= : basically equal to
~= : sorta equal to
null: not counted

0:11.2-0:55.9 = Source (the note rolls and the entirety of the chord sustains incorporate all 10 notes)
0:55.9-1:17.5 ~= Source (the chords use notes #1-4, and the arpeggio resembles those four notes; not counting this)
1:18.2-1:29.3 = Source (notes #1-4 and #5-8 with altered rhythm and call/response-esque writing)
1:29.3-1:40.5 = Source (solo over arpeggiated notes #2-4 and #6-8 in the background, chords formed by notes similar to #1-4 and #5-8)
1:40.5-2:01.8 = Source (arpeggiated notes #1-4 and #5-8, chords formed by notes similar to #1-4 and #5-8)
2:02.8-2:14.0 = Source (notes #1-4 and #5-8 with altered rhythm and call/response-esque writing)
2:14.0-2:25.2 != Solo (solo over chords formed by notes similar to #1-4 and #5-8; not counting this)
2:25.2-2:47.5 = Dubstep breakdown (glitched up sequencing of the 10 notes)
2:47.5-3:21.1 ~= Source (the chords use notes #1-4, and the arpeggio resembles those four notes; not counting this)

44.7 + null + 11.1 + 11.2 + 21.3 + 11.2 + null + 22.3 + null
= 121.8 secs
121.8/201.1 = 60.6% source :-)"
Nice breakdown - both in the mix AND regarding it :) This starts off pretty chill, picking up more of a pulse as a super-thick synth bass drops in & drums pick up. The amount of clarity & depth to the atmospherics (pads & FX, basically) is impressive, giving the lead elements an expansive, immersive stage. The source is definitely on the shorter side, and some judges felt the connections/expansions weren't clear enough, but Palpable summed up the majority approval nicely:
"The arpeggio was used throughout, sometimes modified but always recognizable. If it was just a chord connection, I don't think this would pass muster though. I'm happy to pass this - like usual for Timaeus, the production is pristine. This track glitters and shines. On top of that, it's creative and an enjoyable sound journey."
Album director WiFiSunset (Malik Williams) adds:
"Absolutely fantastic remix here by timaeus222! The synth solo at 2:14 takes you out of this world and sends you straight to the Shadow Realm."
Great stuff from timaeus, as always; at this point we've featured most of the album, but do check out the whole enchilada, & congrats again to Malik, Joseph, Callum, Theory of N, Sasha P., and all contributing artists for putting together a short-but-sweet album dedicated to some wonderful anime/manga-inspired VGM!
Discussion
Latest 3 comments/reviews; view the
complete thread
or
post your own
.
---

Black_Doom
on 2020-04-12 06:49:50
---
Super chill and smooth stuff, love it! Reminds me of zircon's excellent "Picolescence", just a little bit gitchier and more aggressive, if this makes sense, haha. Also, holy cow, that bass is huge!

lemnlime
on 2020-03-04 10:05:55
---
Wow, this is so beautiful. Reminds me of the style used by one of my fave VGM composers, Yasuhisa Watanabe (Border Down, etc). Excellent work! This went straight to my fave mixes playlist.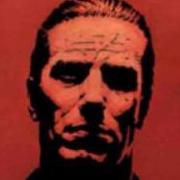 Liontamer
on 2020-02-27 13:44:24
---
What did you think? Post your opinion of this ReMix.
Sources Arranged
(1 Song)
Primary Game:

Yu-Gi-Oh!: Forbidden Memories (Konami , 1999, PS1)
Music by Hiroshi Tanabe,Naoko Ishii,Waichiro Ozaki

---

Songs:

"Password"

---
---
Tags
(8)
Genre:

EDM,Fusion

Mood:

Chill

Instrumentation:

Bells,Electronic,Sound FX,Synth

Additional:

Effects > Glitching
---
File Information
Name:

Yu-Gi-Oh_Forbidden_Memories_Not_Just_Elevator_Music_OC_ReMix.mp3

Size:

5,973,999 bytes

MD5:

985cd1f808a63e6e4f2e55f2291f2e21

Bitrate:

234Kbps

Duration:

3:21
Download
Size: 5,973,999 bytes
MD5 Checksum: 985cd1f808a63e6e4f2e55f2291f2e21
Trouble downloading?
Right-click one of the mirror links above and select "Save Link As" or "Save Target As"!!
Help us save bandwidth - using our torrents saves us bandwidth and lets you download multiple mixes as a single download. Use the tracker below and scroll for more information, or visit https://bt.ocremix.org directly, and please don't forget to help us seed!!
ocremix.org is dedicated to the appreciation and promotion of video game music as an art form. more...
Content Policy
(Submission Agreement and Terms of Use)
Page generated Tue, 06 Jun 2023 10:29:05 +0000 in 0.0581 seconds
All compositions, arrangements, images, and trademarks are copyright their respective owners. Original content is copyright OverClocked ReMix, LLC. For information on RSS and JavaScript news feeds, linking to us, etc. please refer to resources for webmasters. Please refer to the Info section of the site and the FAQ available there for information about the site's history, features, and policies. Contact David W. Lloyd (djpretzel), webmaster, with feedback or questions not answered there.