Posted 2020-08-03, evaluated by the judges panel
---
Kade Kalka follows up 2019's post-rock Animal Crossing debut with a prog-rock/metal take on Xenoblade Chronicles:
"Here's my cover of "Satorl Marsh (Night)" on electric guitar and drums. I really tried to make this one special. This is the first time I haven't had to quantize my drums to hell, lol. I really don't know what genre this should be under, but progressive metal works, I guess? I made a conscious effort to tone it down and not overdo it on this one. Am I a Plini ripoff yet?

I started this arrangement in late July and it took me this long to make it actually good, but I think it was worth it. This is the first time I've used my Les Paul in a song and it's also the only electric guitar I used in this one. The pickups on the Les Paul are just amazing, I love it.

I honestly don't know how well the mix and master turned out, but hopefully the really djenty parts made you think "Oi, this is fookin massive, mate!" If not, then maybe it's because I didn't actually have my bass on this one. I used one of Logic's bass sample libraries.

Also, this was my first time exclusively using STL Ignite for my guitar tones. It's a free plugin I started using in place of my Line 6 Spider (cuz that thing's annoying); let me know what you think of the tones. idk"
I confess, I don't often think to myself in Australian, but suffice to say it sounds damn good; crispy, crunchy, & clear when it needs to be, meaty/chunky at other points, and the overall arrangement effectively develops over time and uses a sparse, reflective break halfway through to reset itself & build back. It's mostly guitars, but the variety of texture/timbre yields a full, interesting soundscape. Judges were unanimous; prophetik music writes:
"i love the vibe and arrangement through the entire first half. it's also very lush, there's a bunch of stuff going on, and it's very verby, but it doesn't get overly complex or hard to understand what's going on. the slower tempo gives it all a lot of weight which i really like.

the build through 2:30 is fantastic and really brings to mind most of covet's effloresce album. when the recap of the melody hits with everything under it, it's got a ton of body and really sings out well. if anything i was expecting to be even heavier there, but keeping it moving and pretty light underneath kept it moving forward, which was great. the spring effect at the end was fun too."
I'm generally a fan of the "creative FX application" ending, and I agree with Brad that it was done well, here. Chimpazilla adds:
"It has been awhile since I played Xenoblade Chronicles but I remember the beauty of the entire OST. This track really breathes, feels as luscious as the original but in a new way. The production is excellent, the instrumentation is fantastic, lots of detail in the arrangement. This remix is utterly beautiful, with so much personality and feels. Love it!"
Very stoked to see a second submission from Kade Kalka, based on last year's debut - this second mix has gravitas, impact, & variety in addition to superb tone and production on the guitars. Fantastic!
Discussion
Latest 2 comments/reviews; view the
complete thread
or
post your own
.
---
Emunator
on 2020-08-03 17:49:10
---
I'm going to share my judge's vote again as a public review, because I really fell in love with this track when I heard it on the panel! Truly one of the best arrangements I've heard this year.
...
I have to say that this floored me on first listen. From a production standpoint, I'm impressed at how spacious and open this feels when considering how much you have going on and how heavy some of your riffs are. When mixing metal, it can be tempting to just smash the volume of everything as loud as it can go and brickwall your master, but I admire your restraint in choosing to leave some room to breathe, and I think your end result is all the better for that decision.
Arrangement-wise, this reminds me quite a bit of SixteeninMono's debut mix from 2016. Like that submission, your arrangement feels like a slow burn towards an intensely-satisfying climax, but the journey to get there is just as fulfilling. The whole song is full of beautiful textures and nuanced but powerful guitar performances. Some personal highlights include the harmonies from 1:09-1:15, as well as the entire breakdown and build that starts at 2:05, which went in a really unexpected minimalist direction but makes perfect sense in context of the rest of the arrangement. And I can't sing enough praises about the climax at 3:06, which provides an incredible emotional catharsis to cap off an already-stellar mix.
I know I spent my whole vote basically gushing over this, but it really is one of my favorite songs I've heard since returning to the judges panel. I really hope you send more our way soon!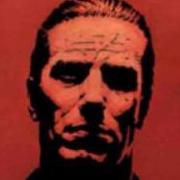 Liontamer
on 2020-08-03 01:35:50
---
What did you think? Post your opinion of this ReMix.
Sources Arranged
(1 Song)
Primary Game:

Xenoblade Chronicles (Nintendo , 2010, WII)
Music by ACE+,Manami Kiyota,Yasunori Mitsuda,Yoko Shimomura

---

Songs:
---
Tags
(8)
Genre:

Metal,Progressive Rock,Rock

Mood:

Dark,Epic,Mellow

Instrumentation:

Electric Guitar

Additional:

Production > Live Instruments
---
File Information
Name:

Xenoblade_Chronicles_The_Shimmering_Ether_of_Satorl_OC_ReMix.mp3

Size:

7,533,568 bytes

MD5:

8b43b17f32abf029a44c00619d7726f5

Bitrate:

228Kbps

Duration:

4:21
Download
Size: 7,533,568 bytes
MD5 Checksum: 8b43b17f32abf029a44c00619d7726f5
Trouble downloading?
Right-click one of the mirror links above and select "Save Link As" or "Save Target As"!!
Help us save bandwidth - using our torrents saves us bandwidth and lets you download multiple mixes as a single download. Use the tracker below and scroll for more information, or visit https://bt.ocremix.org directly, and please don't forget to help us seed!!
ocremix.org is dedicated to the appreciation and promotion of video game music as an art form. more...
Content Policy
(Submission Agreement and Terms of Use)
Page generated Thu, 28 Sep 2023 02:07:23 +0000 in 0.0551 seconds
All compositions, arrangements, images, and trademarks are copyright their respective owners. Original content is copyright OverClocked ReMix, LLC. For information on RSS and JavaScript news feeds, linking to us, etc. please refer to resources for webmasters. Please refer to the Info section of the site and the FAQ available there for information about the site's history, features, and policies. Contact David W. Lloyd (djpretzel), webmaster, with feedback or questions not answered there.