Posted 2020-08-19, evaluated by the judges panel
---
Light week so far, but that's about to change with this sweet 7 minute big band jazz take on Super Mario Galaxy & DK64, from arranger/performer JohnStacy & a powerful posse of collaborators; here's the story:
"Oh boy, does this mix have a story. About 10 years ago, I had a dream where I was on stage somewhere, performing as part of a large ensemble - probably a big band, banda, or brass band. This dream was very vivid, I remember it being an outdoor concert in the evening. It was very hot and dry, but the music was fun and the audience really enjoyed it. This dream sticks with me.

In 2015, I was working on an album of big band video game music. That album never released, although it was completely arranged. I recorded the parts to this track multiple times - trumpets 3 times, horns twice, trombones twice, drums twice. This was over the course of four years - 2015-2019. I would get excited and work on it, but could never quite get it the way I wanted it. I pulled it out one last time, wrote an ending (it previously was part of a medley), and got on seriously producing it. When I was mixing, I got to the 3rd section and realized that this was the kind of music that was in my dream. This is the kind of thing I want to be doing.

Interesting things - I used some instrument choices here that deviate from the norm. The first minute or so features a flute choir - 3 flutes, alto flute, and bass flute. Lead trombone is played on an alto trombone, and trumpet 3 and 4 are on cornet.

Zacatecas is the name of a city and state of Mexico, located in the south-central part of the country. This name is only significant in that the climate and geography looks most like what I remember from my dream."

Credits:
In a word: WOW. Tons of talent on board with this arrangement, all mixed/integrated into a seamless whole that offers up a swanky, stylish, & snazzy old-school big band jazz experience. Maybe it was just the title, but I felt like there was a touch of Latin influence, with some parts feeling loungier. We added a "tuba" tag to our database just for Alex, and each musician's contrbutions shine & make this even better than the sum of its parts. SMG is one of my favorite games & soundtracks; I really love how Kondo/Yokota upped the orchestral ante and delivered a vibe that felt... "outer spacey"... while still being firmly grounded in more traditional instrumentation. It fit the game like one of Mario's iconic white gloves, and this ensemble take is full of that same wonder & shine while injecting some jazz pizzazz. prophetik music had some specific praise:
"the final blow at 6:27 is great. love the trumpet flip and the also sprach zarathustra-esque brass chords under the pinned trumpet note at the end.

this is a superlative arrangement. what few technical issues i had with it are minimal at best. if we remove the silence on each side and amplify it (a touch of compression to bring up the quieter middle section wouldn't be amiss either) this is easily postable."
Those issues were addressed with a revision, resulting in (deservedly) unanimous approval; Rexy had some additional play-by-play particulars:
"The bossa nova direction with added harmonies set a fantastic first impression, and the fresh additions didn't stop there. The segue to DK Isle at 2:03 felt organic and combined with the melody phrase spacing until 3:03 that one source got a creative transformation. The tempo change and jazzier reprieve for Gusty Garden at 3:56 kept things refreshing as did the rubato piano section at 5:27; and the climax at 6:31 with the eventual "you got a star" jingle reference dynamically drew things to a close. I find it amazing that even though the structure is essentially A-B-A, there's so much to love with multiple genre adaptations, subtle melodic tweaks, and the shaping of the framework. Fantastic teamwork, all!"
Larry Oji was comparatively general, but no less enthusiastic:
"Just FYI, I've only heard the revised track.

Damn.

Wow.

Just a jazzy tour de force. Amazing arrangement and musicianship!"
You have to EARN Larry's wows & damns, not to mention his tour-de-forces, and this did. Great stuff from John, who pulled together an amazing lineup of musicians to realize his dream/vision & turn it into a reality we can all experience and enjoy. Bravo, and highly recommended!
Discussion
Latest 2 comments/reviews; view the
complete thread
or
post your own
.
---

FlashX
on 2020-08-19 19:22:59
---
Thi is excellent! well done!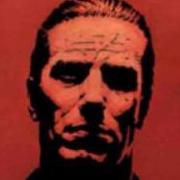 Liontamer
on 2020-08-17 01:29:56
---
What did you think? Post your opinion of this ReMix.
Sources Arranged
(2 Songs, 2 Games)
Primary Game:

Songs:

Additional Game:

Songs:
---
Tags
(15)
Genre:

Jazz,Latin

Mood:

Jazzy,Mellow

Instrumentation:

Acoustic Guitar,Flute,French Horn,Saxophone,Trombone,Trumpet,Tuba

Additional:

Origin > Collaboration
Production > Live Instruments
Regional > Latin American
Time > Duration: Long
---
File Information
Name:

Super_Mario_Galaxy_Zacatecas_OC_ReMix.mp3

Size:

11,584,754 bytes

MD5:

00ce7774dbe6fa574b4bd89cb404df5d

Bitrate:

218Kbps

Duration:

7:00
Download
Size: 11,584,754 bytes
MD5 Checksum: 00ce7774dbe6fa574b4bd89cb404df5d
Trouble downloading?
Right-click one of the mirror links above and select "Save Link As" or "Save Target As"!!
Help us save bandwidth - using our torrents saves us bandwidth and lets you download multiple mixes as a single download. Use the tracker below and scroll for more information, or visit https://bt.ocremix.org directly, and please don't forget to help us seed!!
ocremix.org is dedicated to the appreciation and promotion of video game music as an art form. more...
Content Policy
(Submission Agreement and Terms of Use)
Page generated Fri, 29 Sep 2023 04:45:06 +0000 in 0.0656 seconds
All compositions, arrangements, images, and trademarks are copyright their respective owners. Original content is copyright OverClocked ReMix, LLC. For information on RSS and JavaScript news feeds, linking to us, etc. please refer to resources for webmasters. Please refer to the Info section of the site and the FAQ available there for information about the site's history, features, and policies. Contact David W. Lloyd (djpretzel), webmaster, with feedback or questions not answered there.