ReMix:

Pokémon Sun "999 Knives of Yellow Magikarp Orchestra"

4:46
Posted 2020-11-06, evaluated by the judges panel
---
Land of the free, home of the electoral gridlock... as things run their course and votes are (gasp) counted, it's time for an invigorating, chill/funky fusion take on Pokémon Sun & Red from Michael Hudak, who turns in his most accessible arrangement yet and goes full Sakamoto with a superbly punny title & a pentatonic-infused synth fusion jam:
"Hey there! Thanks again for all your hard work. The explanation for this is a tiny bit complicated because there are TWO versions of "Malie City," and TWO versions of a classic track called "1000 Knives," which were hugely inspirational in the making of this new track.

As for the breakdown of source usage, I mainly used the "Day" version of "Malie City," which for my money is the best 1-minute loop of anything from the Pokémon series. My arrangement uses it from 0:00-1:12, 1:48-1:53, and 3:08-3:44. The first 5 seconds of the "Night" theme has a little part I love that I included in my arrangement from 1:31-1:47. The main riff from "Caves of Mt. Moon" from Red & Blue I used in my song from 2:33-2:37, 2:42-2:48, and 3:44-4:34. The noise at 0:58 is the original Magikarp cry.

In regards to the title and the inspiration (other than PKMN-related stuff), Ryuichi Sakamoto's "1000 Knives" is one of my all-time favorite songs, featuring great Eastern melodies played on some very old-school synths, as well as an awesome extended guitar feature. Sakamoto was also in the now-legendary group Yellow Magic Orchestra, who later arranged their own version of "1000 Knives" in 1980. Theirs featured a serious analog perc line and the very first usage of the Roland TR-808 in a recorded song! So, I've got the Pokémon stuff mixed in with a guitar feature (which is a bit loose purposefully, to humanize the programming a little), plus bass arps, classic synths (plugins!) perc runs, and big drum sounds, all to pay homage to the incomparable Sakamoto-san and those early 808 tracks, like "1000 Knives" and "Searching for the Perfect Beat" by Afrika Bambaataa and Soulsonic Force. I mixed it for a more retro effect, too. Hopefully, it all works for OCR, because I love this one!"
That "guitar feature" is sleeeaaazzzzzy... in the best possible way. Nasty, naughty, and extends/expands the arrangement with flourish. Beyond that, Michael's managed to retain the soul of his texture-centric, often lo-fi aesthetic while emphasizing concrete riffs/motifs & melody, so this ends up feeling more familiar than his past mixes... but still full of character & "lovely dirt." The YMO influence is explicit, but it's dusty garage vinyl, not CD. Plus we get a history lesson on the first recorded use of the now-ubiquitous, genre-defining TR-808 drum machine, a legendary piece of music technology history. Judges were unanimous; Chimpazilla writes:
"Ah, the source is easier to hear on this one than on other remixes submitted by Michael (whew!). What an interesting mixed approach here. This mix has an 80s vibe to it, as well as a gorgeous Asian flair and also a chiptune feel. The synth guitar adds even another element to the feel of the track, and the humanization of the guitar is done well. I like the various percussion and white noise blasts. What an eclectic mix of sounds. Super fun!"
To be fair, Hudak consisently brings an eclectic mix of sounds, but they're particularly well-integrated here, and in service of a more explicit melody/groove. Rexy adds some characterstically specific/technical analysis:
"From the day version, I heard the A and B sections with unique writing flourish variations between uses, the first five seconds of the night version made eight times slower (!) at 1:38, and all incorporations of Mt. Moon used straight. I also find it cool that you placed all the sources on an entirely different minor scale - 4 tones up for Malie and 2 for Mt. Moon. And yet, they naturally adapted to your writing approach, where even the original writing kept that fusion between minimalism and Eastern inspirations."
It all came together pretty wonderfully, from the cheeky title down to the individual elements & FX application; double homage, quirky & excellent sound design, and a bit more melodic swagger & toe-tappin' groove to be found make this one a treat for Hudak followers, Pokémon fans, & anyone looking for a stylish-yet-rugged Asian fusion escape. Excellent!
Discussion
Latest 3 comments/reviews; view the
complete thread
or
post your own
.
---

Crulex
on 2022-08-18 14:35:23
---
I could certainly get used to more music that combines funky electronica with eastern flair and arranging. Giving it a little bit of rocking guitar later on was a great addition as well. Nice work combing history and music for an overall interesting and fun ReMix.

Black_Doom
on 2020-11-18 08:10:02
---
This is lovely! Took me a few listenes to get used to, but it's a very nice tune for sure! Feels a little empty at times, but it's not a huge deal. Absolutely digging the lo-fi retro aesthetics, and man, that guitar solo feels so authentic! It really makes shivers run down my spine, haha. I also feel that there's almost a middle-eastern vibe going on at times (1:13 is a great example of what I'm talking about). It was fun to read Michael's comments regarding his work too, I even checked out YMO's and Sakamoto's music - good stuff! All in all, very interesting track, definitely worth your attention!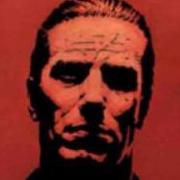 Liontamer
on 2020-11-03 09:47:31
---
What did you think? Post your opinion of this ReMix.
Sources Arranged
(3 Songs, 2 Games)
Primary Game:

Songs:

Additional Game:

Songs:
---
Tags
(8)
Genre:

Fusion

Mood:

Chill,Funky

Instrumentation:

Electric Guitar,Electronic,Synth

Additional:

Effects > Lo-Fi
Regional > Japanese
---
File Information
Name:

Pokemon_Sun_999_Knives_of_Yellow_Magikarp_Orchestra_OC_ReMix.mp3

Size:

7,575,064 bytes

MD5:

20bc23705d2f58ed532bfd20bb17d29b

Bitrate:

209Kbps

Duration:

4:46
Download
Size: 7,575,064 bytes
MD5 Checksum: 20bc23705d2f58ed532bfd20bb17d29b
Trouble downloading?
Right-click one of the mirror links above and select "Save Link As" or "Save Target As"!!
Help us save bandwidth - using our torrents saves us bandwidth and lets you download multiple mixes as a single download. Use the tracker below and scroll for more information, or visit https://bt.ocremix.org directly, and please don't forget to help us seed!!
ocremix.org is dedicated to the appreciation and promotion of video game music as an art form. more...
Content Policy
(Submission Agreement and Terms of Use)
Page generated Fri, 29 Sep 2023 06:57:10 +0000 in 0.0555 seconds
All compositions, arrangements, images, and trademarks are copyright their respective owners. Original content is copyright OverClocked ReMix, LLC. For information on RSS and JavaScript news feeds, linking to us, etc. please refer to resources for webmasters. Please refer to the Info section of the site and the FAQ available there for information about the site's history, features, and policies. Contact David W. Lloyd (djpretzel), webmaster, with feedback or questions not answered there.