Posted 2021-05-13, evaluated by the judges panel
---
Absolutely amazing, mesmerizing Zelda "Lost Woods"/"Shrine" arrangement from Chimpazilla (Kristina Scheps) & Emunator (Wes McDonald), whose third collaboration together manages to exceed the already high expectations set by their first two, with an ambient/cinematic journey into night; Kristina writes:
""Torchlight" marks Wes's and my third collab together, and I believe it is our best so far. I sent Wes a WIP of BotW "Lost Woods" combined with the "Shrine" theme that I had started two years earlier and he loved it enough to begin expanding on it right away. We both added elements, motifs, and percussions along the way. Wes and I work so well together and we often seem to share a brain while working. Wes commented to me that the mix is so cohesive that listeners would not be able to tell who did what. I replied that, honestly, even I can't remember exactly which of certain elements were mine and which were his! I believe we came up with a mix full of feels and magic and I hope listeners and BotW fans will enjoy it!"

Source breakdown:

"Lost Woods": 0:00-2:28, 3:19-5:20
"Zelda's Lullaby": 0:24-1:14
"Shrine": 1:14-2:28, 2:28-3:19, 3:19-4:34
"Zelda's Lullaby": sprinkled in from 1:41-2:26 and again from 3:47-4:07
"Final Hours": String chords from 2:53-4:44
Kris & Wes are definitely on the "Vulcan Mind Meld" level of collaboration, where their distinct voices have enough similarities between them that they can put something together that is absolutely unified. The sound design, clever and engaging arrangement, and breathtaking atmosphere of this mix make it an instant classic, for me, with enough structure to feel like a "song" but a transporting environment that is vivid & cinematic. Wes adds:
"Kris did a great job covering the backstory behind this mix, but I have to stress just how seamlessly this track came together, despite the fact that our collaboration was handled 100% remotely. From the moment I heard her original WIP, which flawlessly married the "Shrine" theme and "Lost Woods" piano riff, I knew this was destined for greatness!

Using a mixture of in-game sound effects and a myriad of other ambient sound design techniques, I aimed to develop that concept into a narrative arc inspired by Breath of the Wild's gameplay. Along the way, we bounced stems back and forth to gradually flesh out the soundscape, and I used some new string libraries recently acquired from Spitfire Audio to write a dramatic final climax that incorporates elements of the "Final Hours" chord progression from Majora's Mask. I'm particularly proud of the final build from 4:05-4:35, which should be recognizable to anyone who's played BotW. I've had the concept of using the Stasis Rune SFX as a sound design technique floating around since I started working on this track, and finally found the samples I needed to execute it in the 11th hour!

To say this has been a fun and rewarding collaborative experience would be an understatement, and I'm confident this won't be our last time working on a remix together!!"
Honestly, what a mix. Sometimes things just click, and it sounds like the creative process, while remote & involving back-and-forth, was as smooth as the end result. There's a cinematic pulse here that pushes forward, and all of the FX really contribute to an immersive vibe, plus the melodic/harmonic bones are rock solid. I have no nits to pick whatsoever, and the panel was unanimous and basically felt the same - DragonAvenger writes:
"I love an easy mix to close out voting on! Excellent atmosphere, really good melding between the themes, and pretty recognizable throughout. The build-up near the end really gets the heart pounding a bit, nicely arranged to convey a sense of urgency there."
Exquisite depth & detail, ambiance to spare, and an arc that blooms from an initial dark mystery into a rich, majestic tapestry. This is how you do it; highly recommended!
Discussion
Latest 3 comments/reviews; view the
complete thread
or
post your own
.
---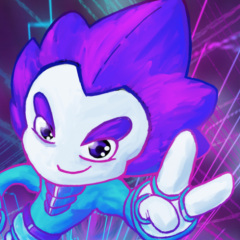 DarkSim
on 2021-05-13 23:16:38
---
This is just an astonishing remix, so immersive and emotive, with such depth and a clear progression to it. The climax at 4:35 is so well navigated to that it gives me goosebumps when the harsher building sound is replaced with those beautiful, warm, swelling strings. It feels much shorter than 5 minutes, probably due to the level of detail and attention that's gone into the sound design and atmosphere. There are so many bits of "ear candy" to listen out for, and SFX woven in seamlessly and tastefully to instantly evoke memories of the game.
It's a MASTAPEECE

snuffles504
on 2021-05-13 22:42:11
---
I listened on YouTube and got super excited at 1:14 for the reference to GB Zelda tunes, so I rushed to the remix page to read the notes about it...but there's not a single mention. It wasn't until now that I realized the shrine music from BotW opens with (and is arguably based on) Link's Awakening's cave music! So much to continue loving about this game.
This remix was an instant download for me. The SFX is so cleverly incorporated that I didn't even begin to realize how much was there until the second or third listen. In that way, this piece very much compliments BotW - the more you dig into it, the more you get out of it. I recently found RebeccaETripp's remix of BotW's field theme, and I love the approach each of these remixes take in filling out the game's sparse soundscape without trampling its delicate composition. Great, great stuff.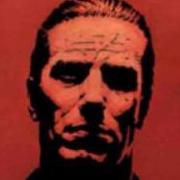 Liontamer
on 2021-05-12 14:58:02
---
What did you think? Post your opinion of this ReMix.
Sources Arranged
(4 Songs, 3 Games)
Primary Game:

Songs:

Additional Game:

Songs:

Additional Game:

Songs:

Additional Game:

Songs:
---
Tags
(11)
Genre:

Ambient,Cinematic

Mood:

Dark,Mystical,Suspenseful

Instrumentation:

Chromatic Percussion,In-game FX,Orchestral,Strings,Woodwinds

Additional:

Origin > Collaboration
---
File Information
Name:

Legend_of_Zelda_Breath_of_the_Wild_Torchlight_OC_ReMix.mp3

Size:

9,126,558 bytes

MD5:

294193cfd63910e779c68a4787f77d93

Bitrate:

225Kbps

Duration:

5:20
Download
Size: 9,126,558 bytes
MD5 Checksum: 294193cfd63910e779c68a4787f77d93
Trouble downloading?
Right-click one of the mirror links above and select "Save Link As" or "Save Target As"!!
Help us save bandwidth - using our torrents saves us bandwidth and lets you download multiple mixes as a single download. Use the tracker below and scroll for more information, or visit https://bt.ocremix.org directly, and please don't forget to help us seed!!
ocremix.org is dedicated to the appreciation and promotion of video game music as an art form. more...
Content Policy
(Submission Agreement and Terms of Use)
Page generated Tue, 29 Nov 2022 01:30:53 +0000 in 0.0598 seconds
Thanks to our sponsors...
All compositions, arrangements, images, and trademarks are copyright their respective owners. Original content is copyright OverClocked ReMix, LLC. For information on RSS and JavaScript news feeds, linking to us, etc. please refer to resources for webmasters. Please refer to the Info section of the site and the FAQ available there for information about the site's history, features, and policies. Contact David W. Lloyd (djpretzel), webmaster, with feedback or questions not answered there.