Posted 2022-02-25, evaluated by the judges panel
---
Props to Yacht Club Games, who are currently running the final week of their Kickstarter campaign for their new project, Mina the Hollower! Jake "virt" Kaufman's been a big part of Yacht Club as the composer of Shovel Knight, so it's a great time to support their latest effort, which is going to feature music inspired by the MSX's SCC chip! (And thanks so much to longtime friend of the site AshSaidHi for shouting out her love of virt's music & OCR during her demoing of Mina on her Twitch!) - so it seems like a great time to post this orchestral march take on Shovel Knight, our second featured mix from Chris Kohler:
"This is an orchestral arrangement for a full symphonic orchestra, which could actually really be played. I really love Shovel Knight's soundtrack and always thought "Damn, this would really fit an orchestral arrangement." Anyway, here it is. :) I always tried to have the main melody playing. Sometimes straightforward, sometimes a variation of it (especially in the middle sections). But I think the prominent part of the melody (e - A - f#) sticks out pretty well. I hope you enjoy it! It was always a little dream of me to submit my own remix to OCR but never really got to it. So I'm really glad now that I finally submitted one.

Here is my resubmission for my rejected mix from last year. I really tried to fix the points you mentioned - especially making the piano solo less robotic and adding more dynamics generally. Hope you like it and it passes this time. :D"
The bold sound of Kohler returns - this is a resubmission, and during the revision process we already posted Chris's Pokemon Diamond mix, which you should definitely check out. This mix leans more on creative arranging, as the listener is taken from a rousing march, to a more suspenseful & darker tremolo middle, and back to epic adventure towards the end, but with samples that are a little dodgy here & there. Chris improved both the dynamics and the piano solo, but the piano entrance at 1'43" still sits a bit off, perhaps due to clashing verb/space as one evaluation mentioned. The panel was overall positive; Gario did a good job of summarizing some of the shared praise & concerns:
"There isn't much to add that the others haven't hit: great arrangement, solid orchestration, and an awesome source, to boot. The sample quality is a hair under par, but they're not terrible, either. The piano has a different reverb setting so it doesn't sound like it's being played in the same space as the rest of the instruments so it sounds pretty jarring when it comes in. That all being said, it's a tough call on my part since what's good here is really good, but it's certainly not without it's flaws.

I think it's just good enough to be posted, though. In the future, though, while your dynamics and phrasing are good do try to be on the lookout for some better sounding samples since these do hold your skill back, here; you might give something like BBC's free orchestra VST a shot, if you haven't already. Also be careful to make sure your instruments all sound like they share the same space; that piano's disjointed reverb almost tipped me into giving this a NO, but fortunately it doesn't last too long, in my opinion. Orchestral arrangements can benefit from one reverb effect applying to all the instruments at once rather than instruments individually, just to avoid this particular problem.

Good remix, not perfect but I think good enough, and something that you can use to springboard into something fresh and new moving forward. Well done!"
That's a good pointer on using a send (vs. insert) for reverb on classical/orchestral pieces, or just having reverb on the master bus, even. I think a smidge of global convolution reverb can inject more artificial/static samples with some added depth. Greg writes that Kohler's current samples "hold your skill back" and I think that's probably not the best phrasing, but it's certainly true that samples which respond more to velocity (i.e. multisamples) and other forms of modulation open up more possibilities for composers/arrangers. At any rate, this is a creative take on a chiptune source that effectively orchestrifies it & retains the sense of adventure in the process. We just started watching Inuyasha, and it actually reminds me a bit of the opening theme! Enjoy, and be sure to check out Yacht Club's Mina the Hollower kickstarter for their next great adventure & soundtrack!
Discussion
Latest 2 comments/reviews; view the
complete thread
or
post your own
.
---

Crulex
on 2023-08-05 13:54:05
---
Fantastic orchestral ReMix. This is the type of music I could imagine being used if Shovel Knight ever got an animation adaptation for a background traveling score. I can certainly dig it.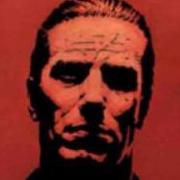 Liontamer
on 2022-02-25 09:27:59
---
What did you think? Post your opinion of this ReMix.
Sources Arranged
(1 Song)
Primary Game:

Shovel Knight (Yacht Club Games , 2014, WIIU)
Music by Jake Kaufman,Manami Matsumae

---

Songs:
---
Tags
(15)
Genre:

Classical,March,Symphonic

Mood:

Energetic,Epic

Instrumentation:

Bells,Brass,Flute,French Horn,Orchestral,Piano,Strings,Trumpet,Woodwinds

Additional:

Origin > Resubmission
---
File Information
Name:

Shovel_Knight_Grand_Shovel_March_OC_ReMix.mp3

Size:

5,876,736 bytes

MD5:

672b38438e8e373df44ff2c06861fc08

Bitrate:

218Kbps

Duration:

3:32
Download
Size: 5,876,736 bytes
MD5 Checksum: 672b38438e8e373df44ff2c06861fc08
Trouble downloading?
Right-click one of the mirror links above and select "Save Link As" or "Save Target As"!!
Help us save bandwidth - using our torrents saves us bandwidth and lets you download multiple mixes as a single download. Use the tracker below and scroll for more information, or visit https://bt.ocremix.org directly, and please don't forget to help us seed!!
ocremix.org is dedicated to the appreciation and promotion of video game music as an art form. more...
Content Policy
(Submission Agreement and Terms of Use)
Page generated Mon, 25 Sep 2023 00:31:08 +0000 in 0.0397 seconds
All compositions, arrangements, images, and trademarks are copyright their respective owners. Original content is copyright OverClocked ReMix, LLC. For information on RSS and JavaScript news feeds, linking to us, etc. please refer to resources for webmasters. Please refer to the Info section of the site and the FAQ available there for information about the site's history, features, and policies. Contact David W. Lloyd (djpretzel), webmaster, with feedback or questions not answered there.