Posted 2022-07-27, evaluated by the judges panel
---
REALLY cool & creative vocal treatment of the "Sky Tower Summit" theme from PMD:RRT, courtesy of ad.mixx (Aaron Corbitt), with assistance from Chimpazilla; while keeping the core theme intact, Aaron adds an original lyric/vocal and turns the whole affair into a sung & spoken hybrid electronic/hip-hop/pop track:
"Fun remix of Pokémon Mystery Dungeon. From my side, this came together fairly quickly. About two weeks, as compared to months it's taken me on some songs. Mystery Dungeon has great music, and, as soon as I heard this song, I knew I had to make it into a beat. The composition is note-for-note Mystery Dungeon, same tempo, nothing really changed except for the arrangement and vocals added on top. I added some soft spoken vocals onto it to give it more edge. Basically, I was using the song as more of a beat, which, my God, it makes a great beat. I really love Mystery Dungeon music, and this one is no exception. The source is dramatic and tense, and I wanted to keep that same kind of energy while changing the style entirely. I believe it succeeds on that front, and hopefully the vocals are catchy enough to keep people bopping their heads. Only completely original section is from :35-:46. The rest of the song, I'm using the source in some way.

Awhile after finishing the arrangement, Chimpazilla offered to do some mixing and mastering on the song, and it absolutely shattered my world what she did with it. I liked the song, but she came and absolutely brought out every single element to make it pop. I'd say this would have been a pretty mediocre post if she hadn't come along, so thank you to her so much. Enjoyed making it, hope you like it. I think you all will enjoy the final product."
Chimpazilla (Kristina Scheps) adds:
"I fell in love with this mix when I first heard it, and the lyrics really spoke to me. But I had to agree with my fellow judges that the low end had no punch and was too quiet. I asked that Aaron address the issues and send it right back. He made some changes and reached out to me for a listen. I felt it still wasn't mastered well enough for the quality of the track. We got to talking, and Aaron asked me if I'd be willing to final mix and master it, which is something I love to do. He sent me a ZIP of stems and I did my magic tricks. We both think it sounds excellent now! Submitted for your approval. And Aaron and I are discussing some collabs too!"
That's great news, because this collaboration really took the original concept to the next level - production shines, with crisp details throughout, vocal processing creates a very distinct aesthetic, and the contrast between intense and sparser sections absolutely clicks. Lyrics have some Biblical references that fit in rather naturally, and I like the vocal intensity & attitude - this ain't a love song, and while it's a bit angsty, it never overdoes it; there's the right amount of mystery/ambiguity. I don't perceive any relevance/resonance with the game itself, thematically, but that's fine - there's more than one way to add lyrics to a VGM arrangement, and I feel like the "detached from game universe/context" method often yields results just as compelling as others, if not moreso. Bonus points for octave-doubled chipmunk robo-voice; quirky call, risky for a piece with a more serious lyrical vibe, but again: it works. Judges were unanimous, with DarkSim writing:
"Love the vocal processing, especially the higher register stuff. Some of the recording is getting into ASMR-territory though - the word "luck" particularly sounds like you're about to lick my ear! A little too close for comfort there. The soundscape is well-crafted, and the beat is crisp and tight. I didn't hear the original, but it sounds like Kris has done a superb job with the mastering. No complaints there at all!

Arrangement is pretty straightforward, I think in a perfect world I'd have liked a solo (I bloody love a solo), but there's a break/bridge from 1:59-2:21 in between a couple of choruses, and nothing feels repetitive."
I, too, bloody love a solo. Guvnah. But the absence was not conspicuous; there's a lot going on here, and I enjoyed ruminating on the lyrics on repeated listens, which also afforded the opportunity to pick out all the little sonic details going on in the background. Original, unexpected, and successful in both concept and - with some magic from Kris - execution as well. Would love to hear more like this - enjoy!
Discussion
Latest 2 comments/reviews; view the
complete thread
or
post your own
.
--- Valhalla Knight
on 2022-08-25 23:16:22
---
This one is a lot of fun. I enjoyed the vocals, and the biblical reference was an unexpected touch. I feel like the lyrics are a comment on cocky douchebags…perhaps a reference to Gary from the original Pokémon games? Perhaps not, but I'd like to think so anyway.
Nice work, you two! More collabs are definitely in order!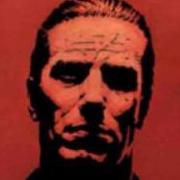 Liontamer
on 2022-07-17 20:15:17
---
What did you think? Post your opinion of this ReMix.
Sources Arranged
(1 Song)
Primary Game:

Pokémon Mystery Dungeon: Red Rescue Team (Nintendo , 2005, GBA)
Music by Arata Iiyoshi,Atsuhiro Ishizuna

---

Songs:
---
Tags
(12)
Genre:

Hip Hop,Pop

Mood:

Chill,Dark

Instrumentation:

Electronic,Singing,Synth,Vocals: Female,Vocals: Male,Vocals: Voice Acting

Additional:

Effects > Lo-Fi
Lyrics > Lyrics: Original
---
File Information
Name:

Pokemon_Mystery_Dungeon_Red_Rescue_Team_Cowboy_OC_ReMix.mp3

Size:

6,191,605 bytes

MD5:

8d51f38eea1a200767654c3d4b416049

Bitrate:

244Kbps

Duration:

3:20
I'm hopin' for somethin' to say
To set you off, let you know, now look the other way
So, don't push your luck with me, friend
I'm one step away from letting you know how to offend
[Chorus]
I'm just a cowboy tryna' wrangle my pride
I'm just a loud man who's got somethin' to hide
I'm just a coward - keep my eyes off the Lord
Lookin' for power so I can't be ignored
I'm hopin' for somethin' to say
To let you know I'm afraid, don't look the other way
[Yua] But if yah want me to be your friend
Then look me in the eyes again
[Chorus]
[x2]
One breath, one time, hold me back from the line
So let me say what I need to say
I don't think that I'll need much more
I don't believe in fate
I don't believe that love can erase what he said in James 4
It says that
You're gonna ignore those who are proud
Well, you can't ignore me, friend
And all this hope that I feel, yeah, it's in the sounds
And I'm thinkin' you're likin' the end
I'm hopin' for somethin' to say
To set you off, let you know, now look the other way
So, don't push your luck with me, friend
I'm one step away from letting you know how to offend
[Chorus]
Download
Size: 6,191,605 bytes
MD5 Checksum: 8d51f38eea1a200767654c3d4b416049
Trouble downloading?
Right-click one of the mirror links above and select "Save Link As" or "Save Target As"!!
Help us save bandwidth - using our torrents saves us bandwidth and lets you download multiple mixes as a single download. Use the tracker below and scroll for more information, or visit https://bt.ocremix.org directly, and please don't forget to help us seed!!
ocremix.org is dedicated to the appreciation and promotion of video game music as an art form. more...
Content Policy
(Submission Agreement and Terms of Use)
Page generated Mon, 25 Sep 2023 02:42:30 +0000 in 0.0495 seconds
All compositions, arrangements, images, and trademarks are copyright their respective owners. Original content is copyright OverClocked ReMix, LLC. For information on RSS and JavaScript news feeds, linking to us, etc. please refer to resources for webmasters. Please refer to the Info section of the site and the FAQ available there for information about the site's history, features, and policies. Contact David W. Lloyd (djpretzel), webmaster, with feedback or questions not answered there.