Posted 2023-05-03, evaluated by the judges panel
---
Before we go on our trip with this track, you know what else is a trip? The fact that no other Nintendo composers other than Koji Kondo were credited for their VGM contributions to The Super Mario Bros. Movie. :'-( David Wise didn't get a credit. Mahito Yokota didn't get one either. It turns out, a lot of important VGM composers didn't. But you know who else didn't get some much deserved love in the movie credits? Donkey Kong 64 composer Grant Kirkhope.
This man, Grant Kirkhope -- the creator of DK64's "DK Rap", mind you -- this man had an unintentionally iconic theme get used in The Super Mario Bros. Movie, but you might not know Grant Kirkhope wrote the theme, because Grant Kirkhope wasn't credited by name. The only proof that Grant Kirkhope wrote the "DK Rap" is because Grant Kirkhope's credited in the Donkey Kong 64 game. Who composed the music for said game??? Grant Kirkhope, that's who!
OK, so while we can't edit the credits for The Super Mario Bros. Movie and right this slight, we certainly can give the man his flowers and bananas here on OCR. That's why today's a happy occasion, as ReMixer shieldeater (Chris McGee) is back with his sophomore featured arrangement, a glitchy, bouncy electronic rendition of Donkey Kong 64's "Fungi Forest" (music originally composed by your friend and mine, Grant Kirkhope). In his submission letter, shieldeater was kind enough to explicitly credit both the source track and its composer by name, a trait conspicuously missing with blockbuster video-game-based movies:
"Many thanks for posting my first submission. It's a great honour!

My new offering is an energetic take on Grant Kirkhope's "Fungi Forest" from DK64 featuring glitchy drums and a variety of synth leads. This piece imagines a scenario in which Donkey Kong, having (perhaps unwisely) eaten a mushroom in the forest, finds his consciousness expanding to the point that it clips through the walls of his reality. Cheers!"
It would sure be some consciousness-expanding, galaxy-brain-level shizz if composer of DK64 (Grant Kirkhope, coincidentally) received explicit, proper credit for the usage of "DK Rap" in The Super Mario Bros. Movie, but I digress. :-) Judge prophetik music snorted in laughter at shieldeater's trippy description of this piece, so let's bask in his play-by-play:
"it's got FTL-ish vibes in the intro with the synth selections especially. the drums at 0:54 are instant headbobbers, that's great.

there's a big break around 1:44, and it drops back and lets the plectral instrument carry the chord structure for a bit. similar to the first section, there's a lot of additive elements here that build nicely to a big overall sound that's pleasing and creative. the harmonies at 3:30 or so are just great and do a good job keeping it unique still.

there's another break right at 3:30, and we get some more beat focus coming out of that which is nice. another break and we get an outro that initially felt like a fadeout but redeemed itself :-) the time change was creative and a neat idea to keep it fresh for the last fifteen seconds or so.

this sounds great, has a good structure and arrangement, and does a great job reinventing itself over and over again. easy yes!"
Much like Grant Kirkhope was the composer of Donkey Kong 64, I've gotta give credit where credit is due: proph was on the money when he said that shieldeater crushed it with several strong iterations on the "Fungi Forest" melody (a Grant Kirkhope joint) to creatively expand the arrangement. And it's also a nice treat hearing Grant Kirkhope's signature bubbly N64 composition style from Banjo-Kazooie and DK64 carry over into the arrangement here as well. Fellow judge Chimpazilla -- an earnest person who would have credited VGM legend Grant Kirkhope had she been an executive producer on The Super Mario Bros. Movie -- was also full of kind words on many fronts for shieldeater:
"Cool and unique take on this source right from the get-go. I feel like I am in the jungle, in space! I'm not a fan of hard panning, but it works here mostly since the sounds being panned are so similar. I do hear some very piercy glitch effects as Larry pointed out and I agree that it could at least be EQd down a bit in the highest frequencies, but it isn't ruining my listening experience. Your ears may vary, and there are people who can hear dog whistles and they may find the glitches to be painful.

This really is such a neato arrangement with tons of energetic dynamics, interesting timbres, ear candy and good variations on the main theme."
Indeed, quite the strong use of some classic/dated sounds to achieve varied warping and warbling textures throughout, which is actually apropo given that the source tune's level was initially intended for Banjo-Kazooie before being appropriated for DK64, two soundtracks that continue to evoke nostalgia thanks to one Grant Kirkhope!
For shieldeater's Majora's Mask debut last month, I lovingly compared his output to M Benson; aside from the beefy beats here, this particular arrangement sounds like something Mazedude (another Chris) could have had a hand in creating, equally meant with lots of praise. For any fans of mushrooms -- or just VGM arrangements with oddball sound design -- we recommend also helping yourself to some Shnabubula and Michael Hudak too, as shieldeater's in great company. Nice job, Chris -- with wonderful arrangement ideas like these, we hope you keep building a catalog here! Maybe one day, your name will be immortalized the credits of a future Mario movie. A man can dream... ;-D
Discussion
Latest 3 comments/reviews; view the
complete thread
or
post your own
.
--- Flam1ng Dem0n
on 2023-05-04 10:18:58
---
At first I thought the track had the word "Tip" and not "Trip" and I was laughing so hard at the joke. xD
Love the remix though, it's a fun trip through memory lane for me. As I played this game as a kid.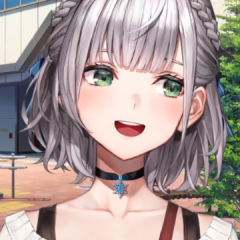 H36T
on 2023-05-03 16:29:13
---
I really adored this. There was a lot of inspirational moments and I was really caught up in the baseline and percussion. There was just so much to enjoy and think about. Thanks for the tune and bringing more of your creativity and fun into the music world!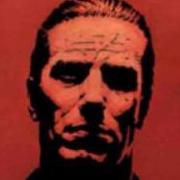 Liontamer
on 2023-04-26 03:03:29
---
What did you think? Post your opinion of this ReMix.
Sources Arranged
(1 Song)
Primary Game:

Donkey Kong 64 (Nintendo , 1999, N64)
Music by Grant Kirkhope

---

Songs:
---
Tags
(10)
Genre:

EDM

Mood:

Energetic,Funky,Happy,Quirky

Instrumentation:

Chiptune,Electronic,Synth

Additional:

Effects > Glitching
Time > Tempo: Variable
---
File Information
Name:

Donkey_Kong_64_DK's_Mushroom_Trip_OC_ReMix.mp3

Size:

8,812,078 bytes

MD5:

5ef6b67693d03b3de65dc8658e10d62f

Bitrate:

217Kbps

Duration:

5:21
Download
Size: 8,812,078 bytes
MD5 Checksum: 5ef6b67693d03b3de65dc8658e10d62f
Trouble downloading?
Right-click one of the mirror links above and select "Save Link As" or "Save Target As"!!
Help us save bandwidth - using our torrents saves us bandwidth and lets you download multiple mixes as a single download. Use the tracker below and scroll for more information, or visit https://bt.ocremix.org directly, and please don't forget to help us seed!!
ocremix.org is dedicated to the appreciation and promotion of video game music as an art form. more...
Content Policy
(Submission Agreement and Terms of Use)
Page generated Tue, 06 Jun 2023 08:59:55 +0000 in 0.0472 seconds
All compositions, arrangements, images, and trademarks are copyright their respective owners. Original content is copyright OverClocked ReMix, LLC. For information on RSS and JavaScript news feeds, linking to us, etc. please refer to resources for webmasters. Please refer to the Info section of the site and the FAQ available there for information about the site's history, features, and policies. Contact David W. Lloyd (djpretzel), webmaster, with feedback or questions not answered there.