Posted 2023-06-22, evaluated by the judges panel
---
A warm welcome back to Parker Walker with his sophomore ReMix from a lesser-known Genesis release. Armed to the teeth with chiptune sounds from Plogue, it's time for a dark journey with a pair of themes from Bio-Hazard Battle! Parker flexed his musical muscles a bit in terms of the sound design:
"This is my remix of the title track in Sega classic Bio-Hazard Battle! It didn't have a goofy memorable character or melodic, catchy music, so it didn't get any love, I guess. I just remember the last level was stupid difficult as an 8-year-old.

This will take you back to the classic Sega Genesis era with a new, updated sound. I hope fans of the original game or those that just love retro gaming music and 16-bit tunes will like it!

My goal here was to convey the brooding ominous feel of the original using modern production and sound design techniques, including claustrophobic reverb, disturbing soundscapes, and increasing volume (same as the original), but at the same time keep the Sega FM feel and the overall structure of the original. I essentially combined the theme from level 1 into the title theme to make it more complete, but kept the simple structure of the title theme. I also used the original FM lead thanks to Plogue's Sega FM emulator Mega Drive synth, as well as designed and crafted modern versions of the old sounds (as well as adding totally new ones) to bring it into 2023. Besides those, every sound in the piece was synthesized from scratch including the drums. I also strove to keep the boomy, bassy feel of the original by adding several layers of bass on top of each other.

I hope it brings some attention back to this much-neglected classic! I will definitely remix more of Bio-Hazard in the future, especially if there is enough interest. Maybe I'll do stage 2 and 6 next... I'm just waiting for some inspiration, haha."
The opening here really grabs one's attention, as attested to by judge prophetik music:
"some real meaty intro work. the heavily verbed fm pads sound great, and that intro synth is real nasty. there's a real funky arp that comes in at 0:47 that's super aggressively loud - maybe too loud - and then some drums that build in around the one minute mark. there's some leads that are in at 1:12, with another shift in timbre. throughout this entire first minute or so i've really appreciated the space in between some of the repeated tones - gives it a really hard, robotic feel."
My fellow listener judge MindWanderer wasn't as dialed into the intro, yet dug all of the rest and specifically noted how Parker achieved a forboding feel without sacrificing clarity:
"It has a lot of neat textural elements and a unique soundscape. Great way to make an overall dark tone without neglecting the high end of the sound spectrum. I'm not even sure how it does that, but it does. Nice work."
Musical wizardry, folks, that's my scientific explanation for how Parker got things to sound this cohesive. ;-) This was a strong sound design exercise with chipsynth MD, and I'm indeed part of the target demo of VGM fans who love FM synths that many of us were introduced to by the Genesis/Mega Drive! If it weren't for the decidedly slower tempo, I'd think this was Street of Rage Remake-style material, which makes sense given that Parker's debut ReMix showed love to SoR. I'll co-sign on judge Chimpazilla's summation of "aggressive and intense"; if you appreciate the tone of Sega Genesis soundtracks, you cannot pass this up! Awesome to have Parker featured once again, knowing he's got a great deal more that can be showcased; please keep 'em coming! :-)
Discussion
Latest 3 comments/reviews; view the
complete thread
or
post your own
.
--- Highborn flunky
on 2023-06-28 15:33:03
---
I had to make a new accounts after years of lurking just to give my kudos as well - always loved the soundtrack to biohazard battle and am glad to see a solid remix for it. Roto13
on 2023-06-22 18:26:51
---
I had to dust off my old OCRemix account to say that this remix rules. This game secretly has a killer soundtrack and this mix does it justice.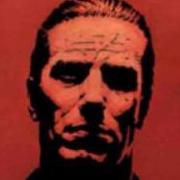 Liontamer
on 2023-06-20 10:32:20
---
What did you think? Post your opinion of this ReMix.
Sources Arranged
(2 Songs)
Primary Game:

Bio-Hazard Battle (Sega , 1992, GEN)
Music by Kenichiro Isoda

---

Songs:

"Stage 1, 8"
"Title"

---
---
Tags
(8)
Genre:

Cinematic,EDM

Mood:

Energetic,Suspenseful

Instrumentation:

Chiptune,Electronic,Sound FX,Synth

Additional:
---
File Information
Name:

Bio-Hazard_Battle_Pathogen_Zero_OC_ReMix.mp3

Size:

5,874,334 bytes

MD5:

69b0f4b48cd2941a33cea7513002df8a

Bitrate:

227Kbps

Duration:

3:24
Download
Size: 5,874,334 bytes
MD5 Checksum: 69b0f4b48cd2941a33cea7513002df8a
Trouble downloading?
Right-click one of the mirror links above and select "Save Link As" or "Save Target As"!!
Help us save bandwidth - using our torrents saves us bandwidth and lets you download multiple mixes as a single download. Use the tracker below and scroll for more information, or visit https://bt.ocremix.org directly, and please don't forget to help us seed!!
ocremix.org is dedicated to the appreciation and promotion of video game music as an art form. more...
Content Policy
(Submission Agreement and Terms of Use)
Page generated Mon, 25 Sep 2023 03:17:11 +0000 in 0.0479 seconds
All compositions, arrangements, images, and trademarks are copyright their respective owners. Original content is copyright OverClocked ReMix, LLC. For information on RSS and JavaScript news feeds, linking to us, etc. please refer to resources for webmasters. Please refer to the Info section of the site and the FAQ available there for information about the site's history, features, and policies. Contact David W. Lloyd (djpretzel), webmaster, with feedback or questions not answered there.