Posted 2023-07-18, evaluated by the judges panel
---
Am I the only one Googling "valediction"? :-)
Roph debuts with a folksy blend of FF9 variations of "Rose of May" sandwiching an original vocal interlude, brought to you with the combined talents of SableProvidence and the also-debuting Harpsibored and Dawnaria!
This was a bronze medal-winning DoD entry last year, and we're proud to feature it here with some minor de-essing touch-ups by Roph to get everything sounding its best. Roph originally had "Rose of May" in his mind for arrangement all the way back as a child, but it wasn't until recently that he embraced the idea, circled together with Harpsibored to kick things off, and stretched himself by also writing lyrics:
"Originally made for Dwelling of Duels' May 2022 "Battle Month", in which this track was one of the winners! Features Harpsibored playing harp, SableProvidence playing flute, and Dawnaria's vocal prowess. Starting with "Sword of Doubt" was Harpsibored's idea, the interlude and vocals were mine.

This started off relatively simple - solo harp leading into the main "Sword of Doubt" orchestration, but grew in scope more and more. The two tracks blending together, a vocal interlude, and the introduction of live extra woodwind which, after ~50 or so revisions and a month of work, resulted in the final piece now.

This is easily the most monumental project I've ever undertaken, and I can't thank Harpsibored enough for the initial idea and unending motivation, both to keep making music and to see projects like this through to the end. When I first heard her real, arranged "Sword of Doubt" instead of the boring placeholder harp one I had there before, I just sat there with chills. Sometimes, I rewind and just listen to that part again. Harpsibored's the star of the show on this track.

This began as a very different and much simpler "Rose of May" cover in a different (wrong) key and joined onto an FFII arrangement I was writing. Funnily enough, "Rose of May" is actually the first tune I ever wrote out (badly) as a kid 20+ years ago, so doing this version now was like a redemption in a way. :-D

When Dwelling of Duels' May theme of Battle Month was revealed, we decided to work together on a "Sword of Doubt" and "Protecting My Devotion" mashup/medley, since both are battle themes and "Devotion" features Beatrix's "Rose of May" theme heavily.

Later on, I wrote out the interlude one night (inspired by Ludovico Einaudi) as an instrumental break, and later still got the crazy idea to try writing lyrics for it. It was also my first time writing lyrics, well, unless edgy teenager stuff counts. We decided to not have lyrics for Uematsu's melody since it stands on its own; hence the only vocal part here is the musically new interlude. So began a search for a vocalist and we eventually teamed up with newcomer (to VGM, but not to singing!) Dawnaria. Believe it or not, the singer is the cousin of a friend of mine; she sang when she was little and my friend got her out of retirement to sing for me. Dawnaria sang beautifully.

This was incredibly challenging to work on from a production standpoint, getting everything fitting well together. This was my first time mixing a real harp, it was very daunting. I've certainly learned a lot.

I love FF9, it's my favourite game. IX is a great way to start on the classics. It's mine and Harpsibored's favourite, I've played it 12 times now. This song was on my bucket list. When you love a game as much as IX, a piece like this becomes a labour of love.

I certainly hope you enjoy this song and also give some love to the other artists who contributed! I'm flattered that the others were interested in collaborating on this, it was a group effort. I'm so proud of Harpsibored and Dawnaria and SableProvidence, this couldn't have happened without them!"
Nice resonance during the harp intro; the accompanying bowed strings were super soft in volume, but created a nice undercurrent of tension as things gradually built up in the background. About 1:15 in, and this is just gorgeous. Harpsibored's flourishes at 1:20 made me yell out "Bro!" in amazement and appreciation. Awesome, I love the intro's performance! Gradual and fairly seamless shift over into the orchestration starting at 1:35, with the woodwind coverage of the "Protecting My Devotion" melody coming in at 2:09. Dawnaria's vocals arrived at 3:09 with a wholly original section; nice tone, very nice delivery, and mixed well to give them depth, followed by a solid closing section going back to "Protecting My Devotion" for the finish. Props on the live performances, as well as getting reasonably good quality out of more difficult samples like brass. Lovely execution by all, a collaboration that's blended together nicely!
The judges wrestled with the cohesion of this piece's structure, since it's three very distinct sections, including the lengthy original vocals in the middle, and there were also concerns with the lyrical prosody. I've been enjoying game music arrangements for over two decades, so while I understood analyzing it (that's what we do!), I'm also glad the panel collectively knew the strengths were solidly tilted toward its favor. If an arrangement invokes the VGM for more than 50% of the track's duration, and the production and performances are solid, then the sandbox should be an artist's to play in as far as how everything else is structured.
This fantastic four certainly made the most of their playtime, as the sampled instruments and live performances sound superb together, there's great care and attention put into each transition, and the vocals were uniquely delivered in the piece's most cinematically-styled portion (which would make good credits music). Strong work all around, and congrats to Roph for realizing his vision; big kudos to Roph, Harpsibored, SableProvidence, and Dawnaria, and we're always honored to have more DoD crossover submissions!
Discussion
Latest 2 comments/reviews; view the
complete thread
or
post your own
.
---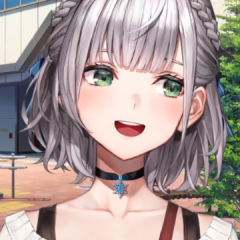 H36T
on 2023-07-19 06:50:55
---
Gorgeous arrangement. Full of both conservative (but well made) approaches and some chances that all work for me. But overall just a great take. Congratulations and thank you for sharing this space in your mind. Also thank you to all the performers!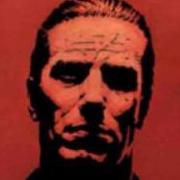 Liontamer
on 2023-07-13 18:34:52
---
What did you think? Post your opinion of this ReMix.
Sources Arranged
(2 Songs)
Primary Game:

Final Fantasy IX (Square , 2000, PS1)
Music by Nobuo Uematsu

---

Songs:
---
Tags
(15)
Genre:

Ballad,Classical

Mood:

Mellow,Solemn

Instrumentation:

Brass,Harp,Strings,Vocals: Female,Woodwinds

Additional:

Lyrics > Language: English
Lyrics > Lyrics: Original
Origin > Collaboration
Origin > Competition > Dwelling of Duels
Production > Live Instruments
Time > Tempo: Variable
---
File Information
Name:

Final_Fantasy_9_Save_Your_Valediction_OC_ReMix.mp3

Size:

10,574,334 bytes

MD5:

39f52c49f24f8d3552223b815e00dba0

Bitrate:

218Kbps

Duration:

6:25
Though this may be our final fateful night
Against endless hordes of relentless mistborn evil blight
I know I'll live somehow and I'll uphold my vow with you now
At my back, my ally, under wings in the sky, I know how
All this decay, but we must stay, into the fray, we'll be OK, see another day
But as fire pours forth, from the black dragon's maw, have we zeal?
Crimson red eye, up in the sky, is this now why, people must die, naught but you and I?
No regrets from this threat, I will never forget how I feel...
I always knew, that when it's true, I'd obey
My heart craves you, but I never knew how to say
That I will always be your one and only rose of may
And I promise you'll never see
The loss of me
Download
Size: 10,574,334 bytes
MD5 Checksum: 39f52c49f24f8d3552223b815e00dba0
Trouble downloading?
Right-click one of the mirror links above and select "Save Link As" or "Save Target As"!!
Help us save bandwidth - using our torrents saves us bandwidth and lets you download multiple mixes as a single download. Use the tracker below and scroll for more information, or visit https://bt.ocremix.org directly, and please don't forget to help us seed!!
ocremix.org is dedicated to the appreciation and promotion of video game music as an art form. more...
Content Policy
(Submission Agreement and Terms of Use)
Page generated Mon, 25 Sep 2023 04:18:43 +0000 in 0.0566 seconds
All compositions, arrangements, images, and trademarks are copyright their respective owners. Original content is copyright OverClocked ReMix, LLC. For information on RSS and JavaScript news feeds, linking to us, etc. please refer to resources for webmasters. Please refer to the Info section of the site and the FAQ available there for information about the site's history, features, and policies. Contact David W. Lloyd (djpretzel), webmaster, with feedback or questions not answered there.