ANNUAL FUNDRAISER!! Help us take OCR to the next level by supporting us on
Sponsors: Bart Verbeek, Cynical Brit, Dave Oshry, From the Mind of Klink, Matt (aka Antidragon), Michael Beauchamp, TFBgaming, VinnyMac, Wesley "Bahamut" Cho... + hundreds of supporters! Thanks!!

Download MP3
2,749,107 bytes, 2:47, 128kbps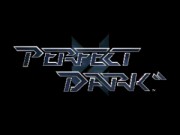 Though our judges had some reservations about the guitar sample used, and the potential overuse of a voice sample, they mostly agreed that overall this Perfect Dark ReMix from newcomer Strike was worthy. While the guitar used at times triggers so low it does sound distinctly artificial, it's being run through some enhancing effects that help alleviate that aspect. This is harder techno-industrial with fast-paced gated synths providing the equivalent of hi-hats, a hard acoustic kit on drums, and synth string pads forming most of what you could call the melody. Those are the basic ingredients, plus the afforementioned robotic voice sample, a cool rewind effect at 1'42", and some variance and breaks towards the end. Not an incredibly original ReMix, and at just under three minutes it would have been pushing it to go any longer, but it does take the theme and give it a bit more umph and push, and the processing and overall mix is clean and has presence. Cool.