ReMix:

Mega Man 3 "Magnet Man Goes West"
Help us take OCR to the next level by supporting us on

Download MP3
7,379,034 bytes, 5:04, 192kbps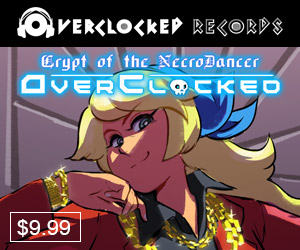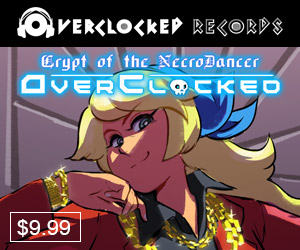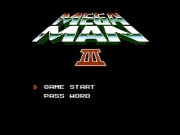 This is just crazyfunstuff, that's all there is to it. Mr. Cabrera has taken the Magnet Man theme and turned it into a sugar-sweet dance track with some excellent, shufflin' snares, a great kitschy guitar lead that actually often sounds a bit more Hawaiian than it does "Western" but rocks out with the heavy melodic emphasis, harmony, and pitch bend magic. This is a bit more flagrantly "happy" than Dan's other pieces. Not that they're macabre in any sense of the word, it's just that this is pretty flamboyant and jolly work, with roots, conscious or not, in the synth-pop factions of Erasure, Pet Shop Boys, New Order and the like. I'm definitely into what Dan's doing with his recent submissions, blending non-synth instruments like banjo and guitar into an otherwise electro-mix and making that work. Sometimes that sort of transplantation will just end up sounding out of place, but with this and his previous mix, he's blended such timbres in seamlessly. There's a bit of repetition in the five or so minutes this ReMix consumes, but some of that is addition/subtraction overtop what is a sturdy enough percussive groove to hold interest and energy. This is definitely the type of piece that gets in your head and stays there... which sorta sucks as far as timing goes, because I need to write a take-home essay for a final tomorrow, and I know as I write about the subtle intricacies of how Tolstoy deals with notions of democracy when compared with Sand and Stendhal, I'm gonna stop writing mid-sentence and start humming this. I blame Dan. At any rate, I think this mix captures something about the happy-go-lucky, melodycore nature of Capcom's NES tunage in general, esp. for the Mega Man games. Recommended.