Help us take OCR to the next level by supporting us on

Download MP3
9,946,227 bytes, 6:20, 208kbps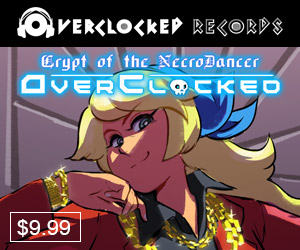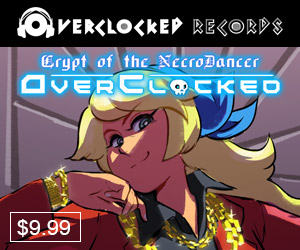 Let the curtain be unveiled. The product of several months of coordination and collaboration amongst many familiar OC ReMixers and spearheaded by the judges panel's Digital Coma, Kong in Concert officially debuts with this classic DKC Aquatic Ambiance mix from Vigilante. In its own words, Kong in Concert (KiC):
"is a collaborative arrangement project born from the music of Donkey Kong Country and created for the purposes of reviving, reinterpreting, and rearranging its entire soundtrack with our combined talents, honoring those who originally composed it, and reawakening the nostalgia and love for a landmark videogame."
Those who follow the forums closely or visit the IRC channel regularly will probably have at least heard whispers, if not been directly exposed to related conversations and development surrounding the effort. This is but one of twenty-two ReMixes, comprehensively covering Wise, Fischer, and Beanland's milestone soundtrack, and while it is definitely one of the premier tracks both in the original and as part of KiC, there's plenty more where this came from. Look for more KiC mixes to join Jesse's opus in the following weeks, and by all means check out dkcproject.ocremix.org for the entire smorgasbord of simian sounds. You can do the project a bandwidth favor and obtain high-quality WAV versions of every track by downloading the torrent, as well. I was present during some of the conversations surrounding what to name the project, and I have to say that "Kong in Concert," while perhaps not amazingly innovative, is identifiable, appropriate, and a quantum improvement over some of the other candidates... including "Gorilla Con Gusto" :) On the off chance you are not familiar with it, I should mention the previous Relics of the Chozo project, which Protricity coordinated and which similarly takes the Super Metroid OST en masse and rearranges it - more at smproject.ocremix.org. Just as that project succeeded in bringing together an amalgam of talent and interpreting a single game soundtrack as a collective entity, so too does KiC refashion the DKC score.
Enough background - on to the music. Jesse has put together a fluid, floating, jazz/rock/blues masterpiece of a ReMix, taking the immersive, appropriately-titled "Aquatic Ambiance" track and going where the SNES couldn't, adding varied guitars, live sax, brush jazz and acoustic rock drums, endless, spiraling ambient pads, delicate, gradually escaping piano lines, a well-seated bass, and perhaps most importantly, refined and perfected mastering and mixing that creates a totally enveloping experience. This was one of the cooler aspects of the original - for perhaps the first time in a console game, it seemed like the audio was truly environmental; 3D so to speak, regardless of whether it was being played on more than two speakers. Jesse's taken that and enhanced it even further, wrapping this mix's positioning around the listener and giving each instrument/track a distinct identity. Much greatness in this department.
The arrangement itself starts out with the familiar, flowing, repeating patterns, covered here on a cross-panned acoustic with careful attention to dynamics. Things get progressively jazzier, with a steadier, vaguely Latin beat comin' in at 2'20" as the piano does some more improvisational work, followed by an extended jazz guitar solo around the third minute. At 4'18" the rock drums make their not-so-subtle entrance, with an electric lead adding to the increased forward momentum, along with the reintroduction of the sax, this time doubled at parts. This is all very, very awesome stuff. Dramatic, well-played, interpretive, polished, and interesting. The last minute is the only part that may or may not hit you right; it works for me to a certain extent, but the cameos from other famous game themes (Chrono Trigger, Metroid, Zelda 64) that are brought in seem a little tongue-in-cheek when compared with the tone of the rest of the mix. Minor quibble, to be sure, as this is a superb mix from a ReMixer who tends toward longer, more explorative, and highly refined productions, all of which shows in the end result. Taken as the poster-child for KiC at large, both this mix and the project itself come highly recommended.