ReMix:

Super C "Against the Rest"
Help us take OCR to the next level by supporting us on

Download MP3
3,884,831 bytes, 2:39, 192kbps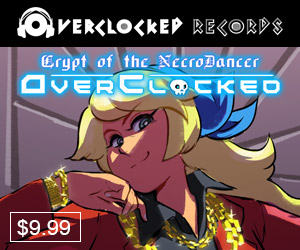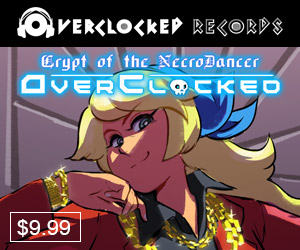 I would love to have been in the meeting room when Konami designers/execs/marketing guys collectively agreed that calling this game "Super Contra" just wasn't COOL enough, and that truncating to a single, uber-posh letter C would guarantee audiences of youngsters would be hip to the ubiquity of Contra and appreciate such stylin' alphabetic frugality. I would have written the acerbic dissenting opinion, sure, but it would have been fun just to see the creative, if misaligned, juices flowing. Marcos Pascoli, alias BrainCells (those things beer and sitcoms kill, for the anatomically-impaired) , sends us our first mix from Konami's follow-up to the game that made up-up-down-down-etc. a household phrase. He confides:
"Super C for me is the heaviest ST on the nes. This is a guitar driven remix of the second stage, recorded with some seven string guitars and it's really heavy stuff."
It is indeed both heavy and not my brother; I can corroborate his claims. Contra (and in general many Konami soundtracks) seems to have a preternatural gift for being effectively conveyed in heavy, rock mixes, and BrainCells joins the likes of others (goat comes to mind) in applying mad G skills to the special K's tunes - in this case, Super C. Kill me. Introing with a drum fill, the shredding comes in right out of the gate, seconds later, with lead entering at 0'26". Drums may not be real, but the part is very well arranged; particularly dig the rolling military pattern at 0'45". This section is the biggest break in what's basically several more iterations of the already-established pattern, with varying intensity, but the mix is also only 2'38" total - if it had been longer, there certainly would have been call for a bit more variation, but at this length it decides what to do with the time given it wisely, to paraphrase Gandalf. zyko (or, in Konamispeak, "Super Z") writes:
"This is a pretty easy one. It's on the short end, but the original is simple to begin with. We have some well-played heavy guitar playing with spot-on mastering and production work. A great example of how a rock guitar mix should be engineered. The arrangement of the mix logically builds on the original tune, adding new sections, variations, and improv stuff to spice things up - not a cover by any means."
Short and sweet, this is heavy metal for the many Contra fans out there who've prolly been waiting something of this ilk, and even if it ain't from the original but a sequel, will take what they can get, gladly. Fortunately, the ReMixer does right by the series, and has issued a promising, solid, and so-heavy-it-needs-some-jenny-craig-pronto initial ReMix.