Help us take OCR to the next level by supporting us on

Download MP3
4,966,489 bytes, 5:05, 128kbps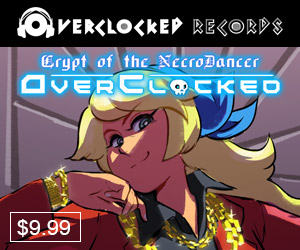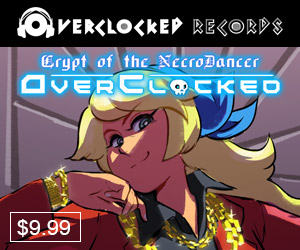 DCT's submitted a couple near-misses in the past, but it was always clear he had something going on. With this quintessentially chill Sonic 3 mix he's refined his formula and teamed up with some allies to deftly transform the game's most ubiquitous track into a hip-hop beast. Ice Cap gets mixed often, so there's always a bit of the ole' gratuitous eye-rollin' when we see yet another take on what is admittedly some great music but has seen many a techno incarnation, often on auto-pilot. This ain't that, fortunately, as Duane joins the few, the proud, the OC ReMixers who aren't afraid to submit rap/hip-hop mixes. We've actually gotten some subs with damn good rapping where unfortunately the backdrop was a verbatim copy of the original with, you guessed it, a drum loop on top, so it's good to see talent paired up like this. DCT writeth:
"Everyone seems to look down on Ice Cap remixes because of the overwhelming amount of mixes that exist. Hopefully mine is different enough to stand out. It's a hip-hop mix (I know people are gonna HATE that), and there's rapping in it by a member of Urbanizm Music group Just Us (people are REALLY gonna hate that) ...there are homages to McVaffe's IceCapped and DarkeSword's Hot Ice, as well as a section of DarkeSword's original piece The Moonlight Ballroom (1st Movement)."
Hopefully, the artist's prognostications of hatin' proove false, but if you're not into rap/hip-hop it's admittedly unlikely this piece is going to bring you around. That being said, what we've got here is a good solid five minutes of fluid verse and smooth accompaniment. The bassline's been adapted to fit the more deliberate and syncopated context, drums have necessarily been reworked, with some nice stereo effects, and the core Ice Cap melody's covered by synth and bells, with tres mellow backing chords. There's no question that the background alone wouldn't work for all five minutes without something special to eat up the spotlight on top, so it's definitely a symbiotic thing. Lyrics here are wonderful... I can't relate personally to half of it, myself, but it's all very honest and comes off as authentic and not grandstanding - little breaks like "Nobody knows... I'll be alright though - I'll be okay" at 2'53" come off with just the right timing and sincerity, and anyone who's ever just felt strongly about music can relate to at least the overall theme. Now's a good time to introduce our newest addition to the judges panel, Harmony, who writes:
"The production on this track is top notch from A to Z. Very cleanly recorded vocals with layered tracks that accent, not overpower, the main flow. DCT's beat has got a straight northern hip-hop vibe and the relentless lyrical flow takes me back to classic NYC rap groups like Camp Lo and even Digable Planets."
Yes, we weren't going to fill the position any time soon, but Brandon's name popped up and things seemed to click nicely. This is a very cool, memorable mix that's easy to get into from the get-go. I took a personal oath never to consistently watch any reality television whatsoever, but I have to confess to breaking my vows, as I've been tuning in to The Contender, and I can't help but thinking this track would make inspiring training music. At any rate, a hearty welcome to Duane, who's improved his craft considerably, our newest judge Harmony, who'll be helping us quell the storm of submissions, and shouts out to the respective members of Just Us, who along with DCT have put together a memorable, funky + decidedly new interpretation of a classic.