ReMix:

EarthBound "Da Black Market"
Help us take OCR to the next level by supporting us on

Download MP3
7,103,128 bytes, 4:52, 192kbps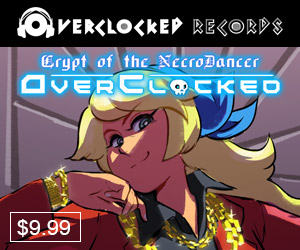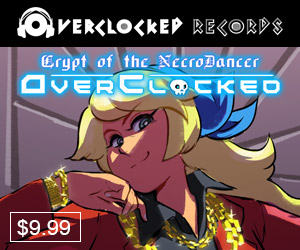 Look, if you don't like rap, sure, you might not like this... but man, you'll be missing out. Also, we're looking into a system for highlighting mixes with "explicit" lyrics, but until it's in effect, it's worth noting that the F-bomb's dropped more than a couple times here. Again, if that offends your sensibilities, steer clear, but it's your loss in my opinion, as this is one of the most innovative, schizoid, and creative Earthbound mixes, rap mixes, or just plain mixes period you're gonna hear in '05. D-Lux, Flik, Joe Cam, and Mythril Nazgul pass the mic on a truly crazy set of virtuoso rhymes on top of Mr. Nazgul's best arrangement yet, a classic take on Scaraba. I was privy to several WIPs of this mix, but tonight was my first time hearing the very final version, and it lives up to the copious promise of its forebears. Another track from the Bound Together Earthbound project, in my mind this track gains instant status alongside other fine mixes that have proven that rap/hip-hop can work just as well as any other genre for game mixes. I remember insisting that Navid keep the quadruplets, which I feel really define the source material, and I'm glad he's done that, turning them into a musical chorus that favors scratching and all manner of fx to rapping and offering a natural transition point between segments. The rapping is too varied and elaborate to really cover on any sort of play-by-play basis, but with Myth's bird-flu and old-skool Star Trek referencing, a gangsta-grrl cameo from pixietricks, Flik's beautifully maniacal rant-rapping circa 3'13" (omfg shamisen-intro'd!!), and the strong over-arching leitmotif of ass being kicked, there should be no doubts there. Layered drums, quirky run-down-demented-circus melody, obese bass, balanced production, and lots of attention paid to doubling, panning, call-and-answer, and other tricks to enhance the vocals. Great work from all involved - not something I would have expected was possible or probable, and serves as an excellent compliment to Shadow's instrumental, guitar-driven take on the theme from back in 2003. I've seen some folk saying that rap/hip-hop doesn't jive with the Earthbound universe, that it's either anachronistic or simply inappropriate, but based on this mix, I couldn't disagree more; to me, this collaboration embraces the same eccentricity, instability, and freedom that the game itself and certainly Keiichi Suzuki's score do. Excellent.